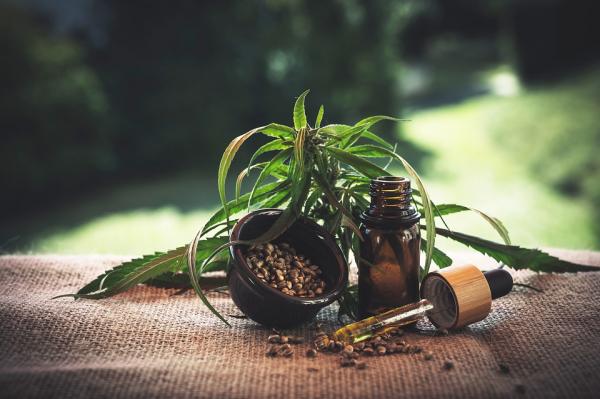 - July 5, 2021 /NewsNetwork/ —
Hemp Oil Medic, an online store specializing in natural CBD products, have released an updated range of oils, tinctures, and sprays for a wide range of wellness benefits.
More details can be found at https://hempoilmedic.com
The recently updated range of products offers an affordable supplementary alternative to traditional pain management and anxiety relief medications.
Cannabidiol (CBD) is a compound contained in hemp plants and has been found in scientific studies to help ease and manage inflammation, pain, and various mental health conditions such as stress and anxiety. Used as a supplement to help regulate the body's endocannabinoid system, CBD is rich in antioxidants but contains low or negligible amounts of THC.
Hemp Oil Medic offers a range of high-quality CBD products manufactured and grown in the USA. Each product is third-party tested for compliance with legislation regarding its THC content and verified as pure CBD.
Cannabidiol used in products from the company is extracted with an environmentally friendly, non-toxic and chemical-free process using pressurized CO2. As such, the final items are safe, organic, totally natural, and, according to satisfied customers, effective in the relief of such ailments as back pain, arthritis, fibromyalgia, anxiety, stress and depression.
CBD oil can be used topically, or administered in spray form, both of which are available to purchase from Hemp Oil Medic. Full-spectrum oils can be applied directly to the skin, to treat areas that are particularly troublesome, or orally for faster absorption. Sprays can also be taken orally and are rapidly absorbed through the mouth's lining to bypass the body's metabolization process and increase the effectiveness of the product.
With the latest announcement, Hemp Oil Medic continues to expand their range of pure, full-spectrum CBD oils, tinctures and sprays for the relief of anxiety and management of pain and inflammation.
A satisfied customer said: "I was worried CBD oil would make me feel 'high' so I put off trying it for years. Now I wish I had used it sooner. It has been a great addition to my regiment of supplements I take for good mental health. Life feels lighter and brighter. I love it."
Interested parties can find more information by visiting https://hempoilmedic.com
Release ID: 89033215