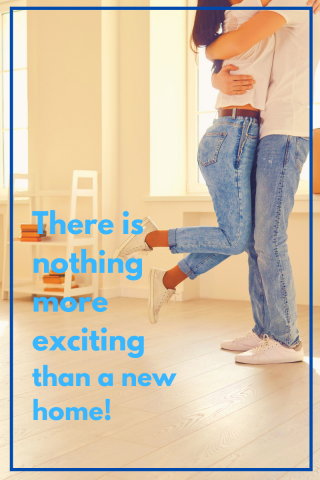 - June 1, 2021 /PressCable/ —
The National Buyers Agent Association recently released a short guide and useful tips for new homeowners and potential buyers who are coming from out of state. The guide aims to help make the move to the new home manageable and less stressful.
See the complete guide here: https://buyeragentsearch.com/moving-to-new-home-from-out-of-state
John, a retiree relocating from Florida to Tennessee, recently reached out to the association. He expressed his concerns about finding the right agent and moving from out of state and said, "I want to make sure that the property becomes our final home. We're old and it's never easy to build a new home and move things between two places that are hundreds of miles apart!".
Laura Roth, Director of Customer Experience of Mayflower Moving, agrees with John's sentiment. Also, during her interview with Steven Gasque, host of the Real Estate Today, she explained how the pandemic changed the way they do business, "The actual transportation of house goods remains the same with extra considerations for safety where the company crews are required to wear masks and PPEs. However, the front-end process where the consult to check on items and provide price quotes changed a lot."
A buyers agent member from Charleston, South Carolina, encourages out-of-state buyers to utilize available video call conferencing apps to meet virtually. David helps them determine the best course of actions to take to effortlessly move from out of state and find the right home.
The association reminds all real estate consumers to monitor updates from the CDC, the state and local health authorities for additional information and guidance on holding meetings or events. See the link above for more details.
Homebuyer guidance is provided by the National Buyer Agents Association, managed by Skyfor. A list of agent contacts can be found for all 50 states at this link: https://buyeragentsearch.com/associations-and-real-estate-agents/. This free list of agents is available 7 days/week. Live staff is available to discuss specific questions by calling their office at 800-383-7188. The association and its national website have 100% five-star reviews on both Google and the Better Business Bureau, where it is an accredited business.
Skyfor also manages state non-profit associations for buyers seeking to buy in other states including Colorado.The Colorado Exclusive Buyer Agents Association is an example of one state association where buyers may see the many resources available for those who are moving to a specific state. There are also many home buying or selling tips on both the national and state sites with instant access to a list of buyer agents on the inquiry pages.
Release ID: 89022027