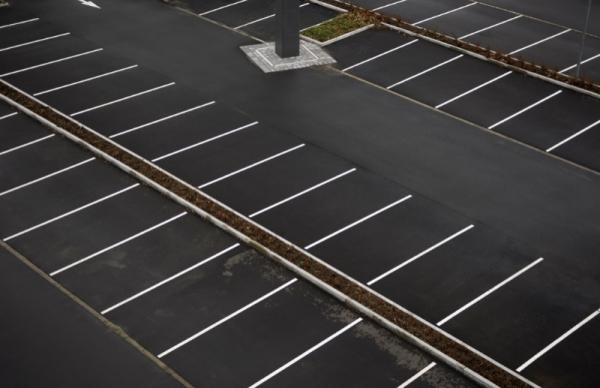 - February 14, 2022 /PressCable/ —
Gaddes Strategic, LLC's latest launch provides customers with durable, heat-reflective surfacing for outdoor spaces such as parking lots and driveways. The company's expert team provides rapid response and the highest levels of customer care to deliver services on time and within budget.
More details can be found at https://nashvillethermoplasticmarkings.com/nashville-asphalt-sealcoating
The announcement details a range of benefits for home or business owners who opt for an asphalt sealcoating over other surfacing methods. Coatings from Gaddes Strategic, LLC will last for up to 3 years before needing any form of remediation work.
While asphalt has been the go-to surface choice for roads, drives, and industrial spaces for many years, the material is still prone to cracking due to variable weather conditions and general wear and tear. Sealcoating protects the surface from damage caused by changes in temperature, prevents water seepage, and helps it withstand the heavy loads placed on it by vehicles and continual footfall.
Asphalt sealcoating from Gaddes Strategic improves the curbside appeal of customers' homes, increases the value of a property, and provides a surface that not only looks smart but is also easy to clean and maintain. In addition to residential services, the company offers coating and repair solutions to shopping centers, churches, hospitals, trailer parks, and campgrounds.
Sealcoating also provides protection against oil and fuel spillages, further enhancing the durability of the driveway, pavement, or parking lot. Gaddes Strategic clients can expect their surface to be ready for use after approximately 12 hours after the coating is applied.
For commercial spaces such as parking lots, the company recommends allowing for the mobilization costs involved in installing utilities, all of which must be completed prior to the sealcoating procedure. Customers can expect to pay between $0.14 and $0.25 per square foot for Gaddes coating services. This cost is exclusive of installation, materials, and craft, as these may vary depending on where you live and how much recycled material is in the mix.
About Gaddes Strategic LLC
The team offers more than 60 years of combined experience in the asphalt, concrete, and dump trucking sectors. Gaddes Strategic has carved out a niche for taking on the jobs that larger contractors consider too small to take on. In addition to sealcoating, the company provides thermoplastic pavement marking and pothole repairs.
A spokesperson says, "Our mission is to help you diagnose and properly scope repairs needed for your asphalt surfaces."
With its latest sealcoating service expansion, Gaddes Strategic LLC continues to set the bar for asphalt repair solutions in the Nashville, TN area.
For more information, please visit https://nashvillethermoplasticmarkings.com/nashville-asphalt-sealcoating
Release ID: 89064148