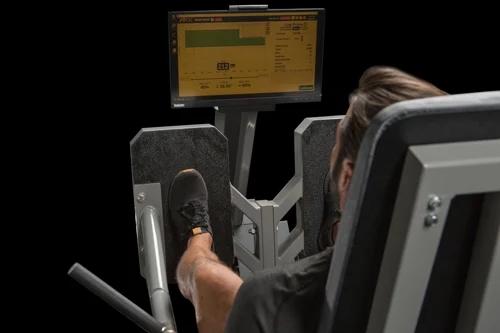 - March 4, 2022 /PressCable/ —
The newly published piece draws on research conducted by the University of Western Colorado. It explains the results of ARX on a number of metrics, including body weight, waist circumference, body fat, and aerobic capacity, in comparison to traditional resistance training.
More details can be found at https://quantifyfitness.com/arx-vs-traditional-resistance-training
The research found that ARX can provide between 1.5 and 2-times greater improvements in strength, while also requiring less time.
Traditional resistance training, like weights, does not always provide a suitable amount of force for the output being exerted. If the weight is too great, a user will be unable to continue, while too little will be ineffective in building strength. ARX technology uses motorized resistance that detects a user's force output and matches it through computerized controls.
As Quantify Fitness now explains, the 12-week randomized trial demonstrated that ARX provides not only a significant improvement in strength but also showed a 4.3x greater reduction in waist circumference, 3.3x better aerobic capacity, and 2.6x more body fat lost. In all of the key metrics, the new report states that ARX is a more effective form of exercise.
Perhaps most noteworthy, however, is the fact that training times are as low as 15 minutes, when compared to the 45 minutes usually required for other forms of resistance exercise. For those with busy lifestyles, the company states that ARX now provides a highly efficient alternative to traditional methods.
About Quantify Fitness
Opened in 2016, the training center aims to provide clients throughout the Nashville area with the latest scientific approaches to physical fitness, health, and wellbeing. In addition to ARX, Quantify Fitness also offers personal trainers, Vasper workouts, Carol bikes, infrared saunas, NeurOptimal brain training, and more.
A company representative recently stated: "More exercise does not always equal better. The conventional approach to exercise has been to figure out how much exercise can be tolerated, requiring you to spend countless hours in the gym. Our evidence-based approach utilizes real science and is based on how little exercise is actually required to get the best results."
Interested parties can learn more by visiting https://quantifyfitness.com/arx-vs-traditional-resistance-training
Release ID: 89066603