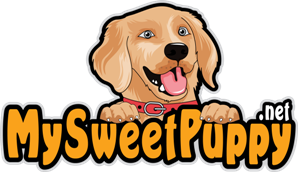 - September 25, 2016 /PressCable/ —
MySweetPuppy.net, a website dedicated to providing comprehensive information on the care of new puppies, has published a new infographic revealing the ten most dangerous ingredients in pet food. The infographic encourages pet owners to look beyond labels that tout foods as healthy, natural and premium, and study the ingredients on the packaging to make informed decisions.
According to MySweetPuppy.net, ingredients often found in pet food that could have a negative or harmful impact on pets' health include: carrageenan, ethoxyquin, propylene glycol, BHT, BHA, food dyes, corn syrup, by-products, xylitol and sorbitol. Ingestion of these ingredients can lead to numerous health issues, including intestinal inflammation, kidney and liver damage, cancer, chronic renal disease, tumors and diabetes, among other ailments.
In addition to outlining harmful ingredients found in pet foods and resulting ailments and diseases, the infographic published by MySweetPuppy.net also features signs and symptoms that could indicate health issues caused by dangerous pet food. The infographic asserts that increased drinking and urination, swollen limbs, weaknesses and anemia can be signs of kidney failure, while yellowing of the eyes and skin, indigestion and abdominal sign can be signs of liver damage.
MySweetPuppy.net's infographic also provides guidelines on which types of treats are appropriate for a healthy diet. The website encourages pet owners to choose treats that are formulated especially for dogs and fresh vegetable that are low in calories and high in fiber. The website warns against giving pets leftover beef and poultry bones as they can potentially puncture the throat, stomach or intestine.
For those who are interested in looking the new infographic that details the 10 most dangerous ingredients in pet food, please feel free to visit http://mysweetpuppy.net/dangerous-ingredients-pet-food to know more details about it. The infographic can be easily shared via social media and embedded on third party websites.
Release ID: 134286