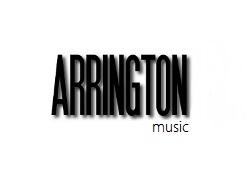 - January 9, 2020 /PressCable/ —
Arrington Music is celebrating their 30 Anniversary, which commemorates 30 rewarding years in the media production industry. This is a milestone for the Columbus, OH-based business, which has provided music production and scoring services to video and film producers since 1990.
Arrington Music launched with the goal of providing affordable music scoring for clients who might not have a budget for custom music.
One of the earliest challenges Arrington Music faced was competing with major music centers for business. "We launched at a time when most clients' perception was that they had to go to a Los Angeles, Chicago or New York for music production and scoring services, which required a large music budget. That is no longer the case" recalls Stephen Bashaw, owner of Arrington Music.
In addition to being owner and lead composer, Bashaw has had a varied career as a Nashville songwriter, advertising jingle writer, music producer, record label vp, music library developer, music publisher, song contest promoter and director of audio for a large video production facility.
While every business faces challenges, some, like Arrington Music are fortunate enough to enjoy real successes, wins and victories as well. One such victory came early on in Arrington Music's history with its first major music placement in the blockbuster film: "The Bucket List."
Bashaw also discussed another big milestone for the company. "One of the keys to the success of Arrington Music is now being represented by Scorekeepers Music in Los Angeles for music placement on the major broadcast and cable networks."
Arrington Music has big plans for the upcoming year. But its core objective remains the same, and that is to continue to provide more video and film producers with affordable scoring services.
Bashaw says "We're delighted to be celebrating our 30 Year Anniversary. I believe the secret to getting this far in our business today is our ability to provide custom music scores for all budgets. And as any of our clients will tell you, the difference between having a custom score under a video or film rather than using stock library music is huge. It will always significantly increase the production value."
Arrington Music would also like to thank friends, customers and all its partners for their well wishes on this happy occasion.
More information on the business can be found at https://arringtonmusic.com
Release ID: 88941998