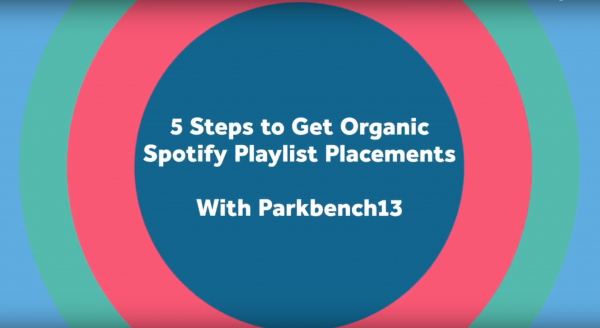 - August 29, 2018 /PressCable/ —
This most recent how-to guide from Parkbench13 Ltd. contains precise and detailed steps and instructions, designed to be used by artists who are serious about their music career and want to learn how to properly pitch to Spotify playlists to increase their chances of placements. They also aim to help independent and signed artists promote their music on Spotify, as quickly, easily and with as little stress as possible.
Independent artists and anyone interested in pitching their music to playlists are welcomed to read the how-to guide, in full, from the website: https://www.parkbench13.com/single-post/organic-spotify-promotion-how-to
Music Promotion Company Parkbench13 Ltd., has published this new how-to guide dedicated to helping Independent Music Artists Independent and signed artists promote their music. The inspiration for creating this guide came from a desire to provide useful, actionable information to anybody facing the challenge of getting minimal results from their own playlisting efforts.
The Full How-To Guide Goes Over The Following Points:
Analyzing the Song – how to dissect the artist's song and discover moods that will help find the right Spotify playlists. Finding the right Playlists to Contact – how to use Spotify's search tool to find playlists that are likely to feature the artist's new single. In addition, using Chartmetric to discover even more playlists from similar songs and artists. Contacting Playlist Curators – how to properly contact playlist curators. The artist must remember that the curators time is just as important as theirs, meaning, they should not mass blast emails. Rather, they should contact each curator individually, reference the playlist the want their single added to, and simply ask them to add the single to their playlist.
Rob Machta, Campaign Manager at Parkbench13 Ltd. spoke at length about the guide, excited to share the details, the reasons behind creating a guide on Spotify Playlist Promotion and what Parkbench13 Ltd. hopes to accomplish with it: "We want to help both artists and curators, by teaching artists to be personal when asking playlist curators for a playlist placement. This will also help artists to get more placements on Spotify as it teaches them the unique methods to Spotify playlist promotion."
Independent Music Artists and anybody interested in Spotify Playlist Promotion or facing the challenge of getting minimal results from their own playlisting efforts are invited to review the how-to guide online directly at the link above.
More information about Parkbench13 Ltd. itself can be found at https://www.parkbench13.com/
Release ID: 399702