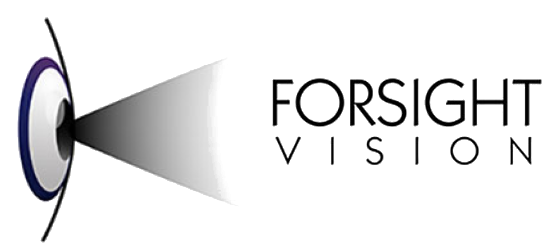 - December 21, 2020 /NewsNetwork/ —
Forsight Vision, a Long Grove Illinois company that provides specialized and routine eye care for all ages, has announced its Vision Therapy service in Mundelein. This service focuses mainly on treating three conditions: amblyopia, strabismus, and convergence insufficiency.
Details can be found at https://www.forsightvisioncare.com/eye-care-services
The newly announced service, which is conducted by Dr. Todd Cohan, is aimed at helping patients to improve their reading, learning, and sport-playing foundations. It comprises a series of custom and individualized activities and exercises which, according to a company representative, function as a form of neuro-optometric rehabilitation.
Forsight Vision understands that vision is connected with the way in which the brain interacts with the eyes. As such, Dr. Cohan's therapy system is used to retrain the brain to interact effectively with the eyes. This treatment further helps to improve vision function.
According to the company's spokesperson, Vision Therapy is important since most of one's daily activities are dependent on sight. If the visual system, through which sight is manifested, fails to function correctly, then one's tasks will be unsuccessful.
The goal of Dr. Cohan's Vision Therapy service is to enhance eye tracking, focusing, and eye teaming abilities. The treatment also functions as a means of enhancing eye-hand coordination and visual processing speed in both children and adults.
One of the things that Forsight Vision takes into consideration when implementing its Vision Therapy service, is the fact that children with learning disabilities most often have vision problems as well. As a result of this, misdiagnoses often take place, whereby children are mistaken for having Attention Deficit Hyperactive Disorder (ADHD) or Attention Deficit Disorder (ADD).
The reason behind this misdiagnosis is that children who suffer from visual difficulties often tend to lack focus when it comes to learning and would become distracted and hyperactive in order to cope. This behavior is similar to that found in children with ADD and ADHD.
Dr. Cohan's therapy treatment, therefore, works to correct the underlying vision problems in these children. Thus Vision Therapy helps to remove those obstacles that would make learning more difficult.
Forsight Vision's therapy service is not only designed for those with visual issues but also those with excellent eyesight. It is the company's belief that having good visual skills is key to performing many daily tasks, and even those with perfect sight sometimes lack visual skills.
Interested parties can click on the link above for more information.
Release ID: 88990857