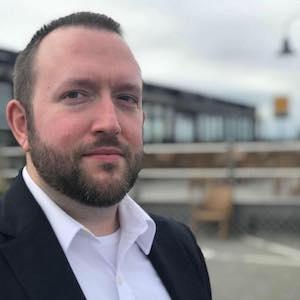 - November 3, 2020 /PressCable/ —
Board Certified Behavior Analyst Brian Conners, Ph.D., BCBA has announced the launch of the first book ever to be published on multiculturalism and diversity in the field of applied behavior analysis (ABA). The text, entitled "Multiculturalism and Diversity in Applied Behavior Analysis: Bridging Theory and Application", was penned with contributions from national experts, practicing clinicians, researchers, and academics, with Brian being the main editor.
More information can be obtained at https://www.brianconnersbcba.com/book.html
The recently launched academic text was written to provide a theoretical and clinical framework for addressing multiculturalism and diversity. It also aims at guiding readers through theoretical foundations to clinical applications to help behavior analysts grasp the role diversity plays in the ABA service delivery model.
Each chapter in the text contains learning objectives, literature reviews, practice considerations, case studies, and discussion questions. The book also comes with online test materials for students and instructors to assess the knowledge they would've garnered about various diversity topics.
The first chapter was compiled by Brian and is titled "An Introduction to Multiculturalism and Diversity Issues in the Field of Applied Behavior Analysis". It serves as an overview of the featured topic and reviews terminology on cultural issues.
While Chapter Two deals with Addressing Cultural Complexities, Chapters Three and Four comprise details on Standards for Culturally Sensitive Practice of ABA and ABA Within The African American Community, respectively. The text contains a total of 16 chapters.
A New Jersey Department of Education certified school psychologist and Board Certified Behavior Analyst, Brian has over 10 years of experience in the field of applied behavior analysis. Aside from contributing to the penmanship of the new academic text, he originally developed the graduate program in Applied Behavior Analysis at Seton Hall University.
Brian specializes in delivering public speaking presentations on various topics in ABA, special education, and school psychology for organizations, schools, agencies, hospitals, among others. Based in New Jersey, the Board Certified Behavior Analyst also has experience providing keynote presentations for state and national conference venues.
To book the scholar for public speaking, visit https://www.brianconnersbcba.com/booking-for-public-speaking.html
Brian has delivered over 100 presentations to date, taught over 20 university courses, and traveled to over 15 states. During his workshop stints, he has managed to reach more than 25,000 professionals.
The author's mission is to provide professionals with the tools necessary to design high-quality ABA services to help shape the lives of individuals in their care. Hence his contribution to the text in question.
Interested parties can click on the links above or visit and follow via social media at https://www.facebook.com/brianconnersbcballc to find out more.
Release ID: 88983938