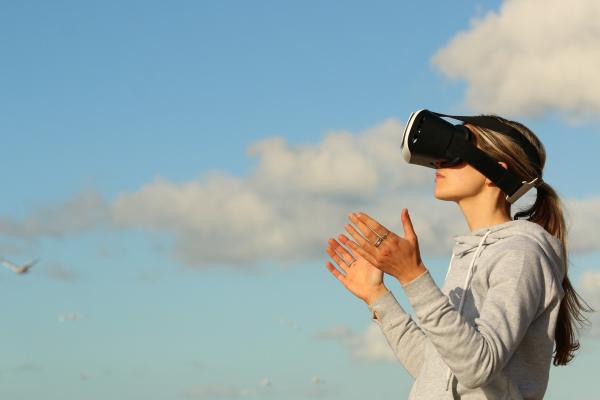 - September 4, 2020 /NewsNetwork/ —
VR Owl announced the launch of VR Sync, a multi-platform 360° virtual reality group playback management software. The new VR broadcast solution allows content creators and publishers to deliver content to an unlimited number of VR headsets, anywhere in the world.
With the present Covid-19 situation, VR Sync allows you to play your content without any physical contact with the user or the headset.
More information about VR Sync is available at https://vr-sync.com
The new 360° VR content platform features a user-friendly dashboard and seamless drag-and-drop content management. VR Sync is designed to distribute content to all major VR platforms including Samsung, Oculus, HTC Vive, Google, and Pico 4K.
VR Sync is designed to manage and deliver 2D and 3D 360° virtual reality content to individuals and group viewers of theater productions, cinematic VR, press previews, and fashion shows.
The shared virtual reality platform supports secure 4K secure content for confidential briefings and socially distanced conferences. VR Sync supports synchronized VR training, VR-powered technical workshops, and school-level and university-level classroom instruction. Other use cases include on-location synchronized facility tours, sales presentations, and hospital visits.
Content creators and publishers can use the VR Sync Dashboard to upload up to 10 content files with a maximum file size of 5GB. VR Sync supports a wide range of video and image formats including monoscopic and stereoscopic 360° equirectangular and YouTube 360° equiangular 4K video projection. The platform supports content with subtitles, spatial audio in Two Big Ears (.tbe) format.
VR Sync is available as a 72-hour full-feature free trial and competitive per-device pricing starting at €5 per headset, per week. The company also offers custom quotes for specific enterprise-level VR content management needs.
According to a spokesperson for VR Sync, "We are excited to launch VR Sync as a cost-effective and scalable distributed VR content delivery solution for individuals and groups. We look forward to helping organizations, institutions, and businesses change the way they engage with employees, students, and customers."
VR Sync is a brand of VR Owl, a Netherlands-based virtual reality (VR) and augmented reality (AR) solutions company. VR Sync is the preferred solution for some of the world's largest brands including Adidas, Porsche, Nikon, SalesForce, and the United Nations.
For more information about 360° virtual reality content management, visit the link above.
Release ID: 88975248