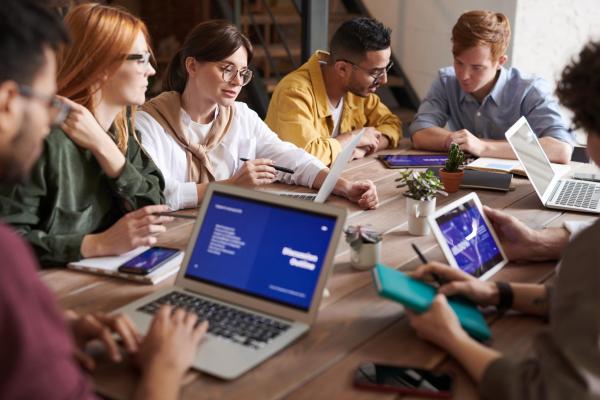 - October 5, 2021 /NewsNetwork/ —
With the company's newly revamped program, managers will learn how to build and run effective sales teams. It covers all aspects of leadership, from hiring the best possible talents, to coaching people to succeed, to motivating team members to meet sales quotas.
More information about Sandler Training SF Bay Area is available via
https://www.borovitz.sandler.com/sandler-corporate-story
This upgraded program is ideal for both current managers and individuals recently promoted into leadership positions. All lessons are based on the work of company founder David Sandler, whose tried-and-tested system has been taught to over one million salespersons around the world.
Sales is one of the most crucial functions in any business as it generates revenue from existing and new clients. As is often the case, however, people who lead sales teams do not get the training they need to be effective in their role.
Sandler Training SF Bay Area bridges this gap by offering specialized training for sales managers. Sessions are delivered through a mixture of in-person and virtual classes, making them easy to fit into one's schedule.
Participants will learn crucial skills that allow them to identify and resolve problems quickly. Likewise, they will be taught how to clearly communicate their vision to the team so everyone is on the same page.
Another key lesson is developing a coaching mindset, which enables leaders to understand each team members' strengths and how best to utilize them. Through such an approach, sales managers can keep employees focused and motivated even through challenging times.
Since recruitment is one of the key tasks of managers, the program also includes a module on how to scientifically assess and hire applicants. This ensures that only the most capable members are selected, thereby bolstering a team's strength.
Sandler Training SF Bay Area
Sandler Training SF Bay Area is a leading consultancy that helps businesses increase sales and achieve their business goals. Aside from sales leadership training, it also offers courses on sales fundamentals and personal development.
A spokesperson says: "At Sandler Training SF Bay Area, we pride ourselves in practicing what we preach and living the core values defined by our founder, David Sandler, which have led to over 50 years of success for us and our worldwide list of clients."
Interested parties may visit
https://www.borovitz.sandler.com/sandler-corporate-story
if they need further details about the company and its programs.
Release ID: 89048053