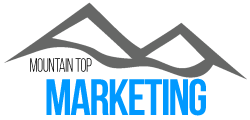 - November 20, 2015 /PressCable/ —
Today, Mountain Top Marketing Chile announced the beginning of its new Search Engine Optimization (SEO) service in Santiago, Chile. The main goal is more effective short-term and long-term results that will not harm clients' ranking in Google… The difference between Mountain Top Marketing Chile and its "Agencia SEO" competitors in Santiago, Chile is that the majority of the other SEO services do not spend the time optimizing the clients' websites. Instead they focus upon the outdated process of sending large numbers of backlinks to the clients' sites. This is a cheap, lazy way to work that steals from the customer and never fully delivers the promised results. While this might work in the short run, it will sooner or later cause a client's website to drop in ranking – or worse – be blacklisted from Google / Bing search results.
Michael Emery, Founder at Mountain Top Marketing Chile, says: "We wanted to offer a different approach to 'posicionamiento web' as Chileans call it. This means a higher degree of attention is paid to the actual website properties. Now in www.google.com it is not possible to rank a low quality website in terms of its structure, speed and content. The same is coming to Chile whether businesses are ready or not. While other SEO Agencies are loosing clients, we are going to be gaining clients because the latest, long-term strategies are not in affect in Chile search. Anyone familiar with the Google SEO market will probably have noticed how most Chilean "agencia SEO's" use cheap, low quality links that cause websites to be penalized. This is a problem because, while it is cheaper in the short run, it is more expensive in the long run when a website gets blacklisted."
So as a welcomed breath of fresh air cascading down the Andes mountains, Mountain Top Marketing Chile will instead focus upon onsite SEO (search engine optimization) prior to offsite SEO (the creation of backlinks). Mountain Top Marketing Chile chose to make this move because this will not penalize the clients' websites and will be effective for long term ranking.
Michael Emery also said "We want to give our customers security of mind knowing that their websites will load quickly and not be banned from Google, Yahoo or Bing. With our new "Posicionamiento Web" service, our clients will have a fresh new possibility without the fear of paying an SEO agency to never reach page one or have a website that takes a long time to load. We want our clients to trust that their websites are under management of someone experienced who is building a long-term business when using our SEO service. Trying something new is always a risk, but it's a risk we believe is worth taking especially when it is connected to business growth. If potential clients can't find a business because it does not appear in Google maps, local directories or when keyword phrases are searched for – this is costing a business a massive amount of money. I encourage prospective clients to learn more about SEO in Chile on our page http://mtn-top.com/posicionamiento-web-chile-seo/"
Michael Emery has been marketing online since 2007 and has established his online marketing business in Chile this year. The goal of Mountain Top Marketing Chile is to make their clients visible online so that they can earn more money. Website traffic is the life-blood of every business in the new digital marketplace.
To find out more about the services provided and Mountain Top Marketing Chile, visit http://mtn-top.com/posicionamiento-web-chile-seo/
Release ID: 97102