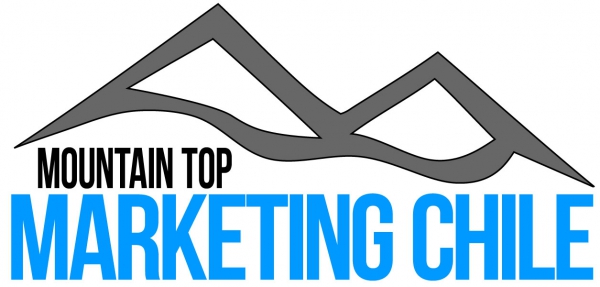 - March 16, 2016 /PressCable/ —
Earlier today, Mountain Top Marketing Chile announced the launch of its new English Marketing service, which is set to go live immediately. This service is intended for medium-to-large sized businesses who need an experienced, native-English-speaker marketer as a consultant for online and offline marketing campaigns. For Chilean businesses seeking an expert for national and international marketing campaigns, this new development will be worth paying attention to, as it is set to shake up the Chilean marketing environment.
http://www.mtn-top.cl/english-marketing-branding-chile/
A hundred years ago in the USA, French words were commonly used in English advertising to make products and services to make them appear exotic and luxurious. Now, in Chile, English is used commonly in a similar manner to try to associate products and services with luxury. However, often such attempts utilize poor grammar and lack of attention to details both in online and offline advertising, and in general the entire purchasing process. The Founder of Mountain Top Marketing Chile, Michael Emery, makes a point of saying "things are going to change in Chile when our Marketing consulting service is picked up by Chilean businesses who are serious about attracting targeted clients and building rapport through image marketing and branding."
Michael Emery continues… "While our Chilean competitors will be doing the same old thing, we will be paying close attention to details and developing online and offline attraction marketing and branding that actually works to draw in new customers and create loyal, lifelong customers. We do this because just like everywhere with access to the latest products, services and technologies, we believe Chileans want to buy and expect a premium service or product at a competitive price. Today, everyone is on their cellphones. They have instant access to product reviews, buying options, and social media reviews in a split second. Someone can go on to Twitter or Facebook and do expensive damage to a brand with just a few words. Nowadays more than ever, Chilean businesses need to manage their brand image and also develop a fierce sense of loyalty from their customers. Chilean consumers are shrewd and more than anything they don't want to be disappointed in any part of the buying process. So our business clients must be able to set expectations and manage the client experience every step of the way. This is what Mountain Top Marketing Chile helps our client to manage – the first impression all the way through the buying process and then the art of creating a raving fan and loyal client out of a first time customer."
Mountain Top Marketing Chile was established in Santiago, Chile in 2015. Michael Emery has been involved in marketing since 2007 and it has always aimed to Increase client's revenues. To find out more, the place to visit is http://www.mtn-top.cl/english-marketing-branding-chile/. Businesses who are ready to be more competitive, more productive and more profitable should contact Michael Emery regarding marketing consulting.
Release ID: 107212