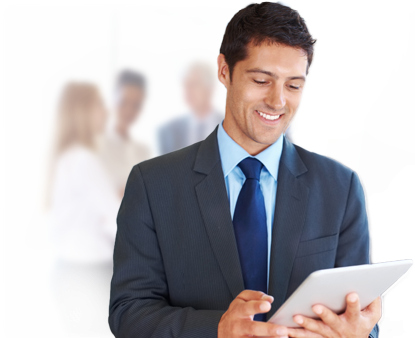 - January 13, 2017 /PressCable/ —
Subscribers to Advisor Cheat Sheet are saying that it is an alternative to the Motely Fool, but for financial advisors. However, Advisor Cheat Sheet would like to say they are much more realistic in their investment strategies and geared toward the medium to long term investments. Plus Advisor Cheat subscribers (financial advisors, CPAs, insurance agents, etc.) can use the report for talking points for clients.
Here is just an excerpt of the research Advisor Cheat Sheet provides on stock market. (Advisor Cheat Sheet also covers bonds, currencies, commodities and geo-political events.)
Stocks recovered from a relatively steep morning decline to finish the day with only mild losses as investors continued to digest Trump's press conference from Wednesday. The S&P 500 slipped 0.21% on the day.
Stocks opened lower and proceeded to fall nearly 1% in the opening hour of trade as the Trump Trade Unwind that began after the President-elect's speech Wednesday, continued.
There were a few second tiered economic reports yesterday along with a slew of Fed speakers, but there were no surprises and they were largely ignored by the markets as investors focused on the lack of clarity gained from Trump on Wednesday, specifically regarding corporate tax reform.
News wires were very quiet over the course of the morning and stocks found their footing in the 11 o'clock hour as the S&P 500 approached technical support near 2250.
Once the selling was exhausted, a steady and methodical rally began which lasted through the close. When the dust settled, stocks finished the day basically right where they opened.
Trading Color (I never saw this in the Motley Fool)
From a sector and internals standpoint the major story yesterday was the unwind of the "Trump Trade" as the sectors that had led markets higher post Election (banks, energy, industrials, small caps) dropped the most yesterday, while defensive sectors outperformed.
We could see that in the indices as the Russell fell .9%
while the S&P 500, Nasdaq and Dow Industrials dipped .2%.
And, we could see it in the sector trading, as utilities closed fractiaonlyl higher while consumer staples was basically unchanged. Not surprisingly, financials were the worst performing SPDR as XLF dropped .85%.
Away from those sectors, most other parts of the market closed with mild losses and well off the day's lows. Positively, healthcare bounced back yesterday as XLV closed slightly higher as did biotechs, offering some initial validation to my idea that Trump's comments weren't particularly damning.
Bottom line, yesterday's recovery by the markets largely reinforced my point that stocks will need actual, real policy progress to move forward, but markets will give Trump/Republicans the benefit of the doubt, at least for a few more weeks. I continue to beleive that unless there's concrete evidence corporate tax cuts are already hung up, it'll take something more than a lack of progress from Washington to generate a sell off.
From Risk On/Risk Off to Trump On/Trump Off?
Have we moved from "Risk On/Risk Off" to "Trump On/Trump Off?"
The price action this week certainly implies that's a possibility, and that is the case, then understanding what's coming out of Washington and getting Washington "right" (before the competition) just became the key to outperforming, just like getting the Fed and ECB and BOJ "right" from '09—'15 was the key to outperforming during that period.
From '09-'16, markets largely traded with a "Risk On/Risk Off" theme, which meant that when central banks were dovish and rates were falling, it was "Risk On" in the markets as stocks, bonds, and commodities went up, while the dollar went down.
Conversely, when there was a macro economic scare (the European financial crisis, Greek Default, Oil collapse, Chinese Currency volatility) markets flipped and went "Risk Off" as stocks and commodities dropped, while the dollar and bonds rallied.
So, the key to outperforming was staying long stocks and bonds during "Risk On" periods and being hedged during those "Risk Off" periods.
Now, based on the price action of the last few days, it appears we are entering a period of "Trump On/Trump Off."
Since the election, markets have been trading "Trump On" as stocks (especially cyclicals) have surged, the dollar has surged, bonds have dropped sharply, and gold dropped sharply. But, following the disappointing press conference, we got a whiff of "Trump Off" yesterday as stocks and the dollar dropped, bonds and gold rose.
So, if past is prologue, and markets are still enormous pools of central bank supplied money sloshing from one strategy (Risk or Trump "On") to another (Risk or Trump "Off") then the key to getting this market right, especially in the beginning of 2017, will be knowing whether the policy efforts from Washington and economic data is positive or negative.
That's exactly why we will be focused on following the nitty gritty politics and identifying the key leading indicators of pro-growth legislation to determine, before our competition, whether the policies coming out of Washington are meeting market expectation or not, and as a result, creating a "Trump On" or "Trump Off" trade.
Finally, I'm not saying the way to outperform this market is wildly switching from strategy to strategy—I still like our tactical longs over the medium term and our focus on value as a core equity holding. But, understanding what will broadly work in each environment is important from a portfolio management standpoint, and that's why I've provided this Trump On/Trump Off road map.
Continue reading and get free market updates, click here or go to www.AdvisorCheatSheet.com
Release ID: 161315