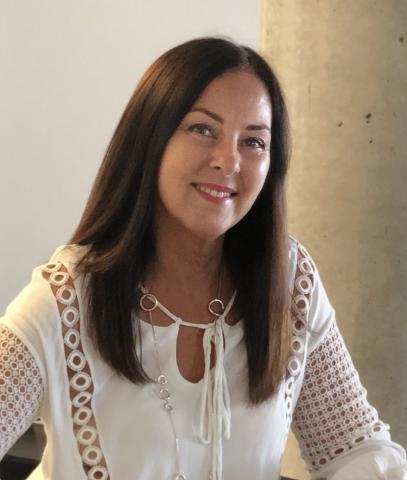 - January 29, 2020 /PressCable/ —
Montreal interior decorator of 25 years was recently featured in 'The Montreal Lawyer', Vol. 5, #3 where she discusses the issues of people who go through life changes such as divorce, separation or death of a partner; and how moving and establishing themselves in a new living situation can be overwhelming for many.
Lawyers are professionals who often have clients who are experiencing life changing situations such as divorce, separation or death of a partner. While a lawyer's expertise is in the areas of family law, their clients are often experiencing difficult emotional stress. Establishing new living arrangements is difficult even at the best of times. Trying to establish living conditions under stress of a major personal change is overwhelming at best. Lawyers who have clients living through this type of experience would serve their clients well to recommend an interior decorator who has the skill set to handle the logistics of a new living situation and is trained in dealing with people who need someone to listen to their feelings and understand what is important to them during this difficult time.
Montreal interior decorator, Gabrielle Grawey comments, "My customers include women and men with sophisticated tastes and ability but little time or know how to undertake the many tasks necessary to establish a new living environment. Many have simply never been involved in household activities such as relocation, renovations, decorating, furnishing and creating a new living space for themselves and possibly others."
When lawyer's clients go through such life changing experiences, it is important for their clients to re-establish themselves in an environment that helps support their emotional well-being. Often the living surroundings also need to cater to the children of the parent who is sharing custody. The trauma of a divorce or separation is difficult for the children as well and they need to establish a comfortable surroundings as quickly as possible.
Gabrielle adds, "My goal is to understand my customer needs to shift this part of their challenge from you to me. This becomes a large portion of my responsibility and it results in a harmonious environment tailored to each customer's individual unique personality, lifestyle and means. The resulting smooth transition enables people to concentrate on the legal advice and expertise you provide and still embrace a more optimistic view of their new home life."
The smart family lawyer who has clients experiencing major life changing events can provide a much added value service by considering the emotional difficulties their clients are facing. Offering support above and beyond the norm of family law will go a long way in helping their clients move forward as quickly as possible.
Gabrielle Grawey is a Montreal interior decorator who has completed various projects domestically and internationally. She also has an added value and holds several healing/life coaching certificates, equipped in dealing with people's emotional distress. Her life coaching skills,sets her apart in her holistic approach moving forward. She can be reached through her website at GabrielleGrawey.com or directly by email at gaby@GrabrielleGrawey.com.
Release ID: 88944252