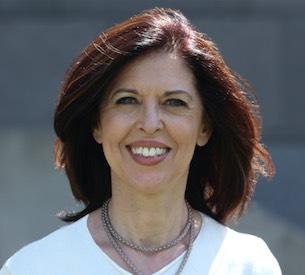 - January 22, 2019 /NewsNetwork/ —
Lynda Hoffman, a wellness coach based in Quebec, has launched a new report on breaking free from limiting beliefs in order for a client to create the conditions for a vibrant life. She explains that limiting beliefs can hold people back from actually doing what they know they need to do to feel fulfilled and healthy.
More information can be found at: https://lyndahoffman.com/overcome-limiting-beliefs
The site explains that Lynda Hoffman is a Montreal, Quebec based wellness coach with a focus on holistic wellness and wellness coaching services, as well as life coaching for local clients.
She works with people struggling to build their self-confidence by identifying hidden commitments to maintaining a lifestyle that is no longer working for them. Once these hidden commitments are brought out into the open, the client can make a conscious choice to take new and different actions. In this way, the client gains confidence as they make progress and find strengths they did not know they had.
In her new report, Lynda explains that if someone has an element of their life that they're unhappy with, it is likely that personal beliefs led them there. In order to spot self-limiting beliefs, people are encouraged to pay attention to the language they use.
She states: "When what you say and what you do are two different things, a limiting belief is definitely influencing your decision."
She adds: "Left unchallenged, limiting beliefs can lead to poor outcomes in all areas of our lives: work, relationships, finances, and health. At a minimum, they lead to procrastination, lack of motivation, and lowered self-confidence."
The report focuses on how to spot these beliefs and how to overcome them so that people can set about achieving their goals in every aspect of their life.
Full details can be found on the URL above.
Release ID: 473204