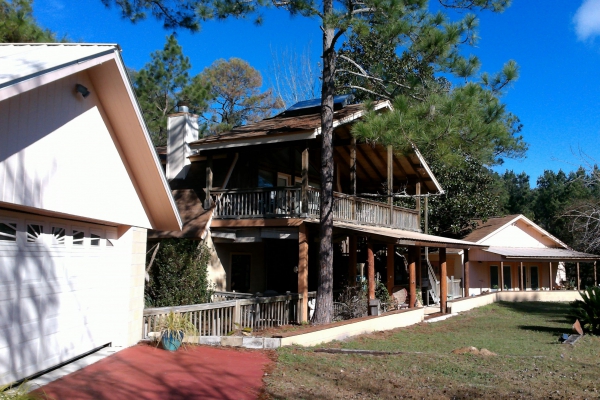 - June 15, 2017 /PressCable/ —
The popularity of house hunting and home makeover TV shows has skyrocketed for good reason. Existing properties can be tailored to meet buyer needs, often giving the new homeowner the "best of everything". Some homes may be just what the new homeowner has been dreaming of, if only a few changes were made – and even if such changes involve remodeling, making them can be dramatically easier, faster and more economical than finding and buying land plus planning and building a new home. An existing home may also be in the ideal location for the buyer, or a better location than a new home would be. What's more, older homes often have appealing character lacking in new homes, along with superior construction and building materials compared to many new construction counterparts.
Alterations can be made to a home in a wide range of ways. Décor is often the fastest and easiest, from changing paint colors and texture (walls, wood and concrete floors, decks, walkways, etc.) … to changing window coverings, ceiling fans, cabinet hardware or flooring. Landscaping alone can often accomplish a makeover in outside appearance, the flow of activities and overall feel of a property. Examples of smaller structural changes include adding windows, French doors, skylights, a half bath. Larger structural changes could include adding a new wing to the house, a garage or a new roof with possible change in color or roofing material, among other possibilities.
WDF Farms, located at 2536 Old Lloyd Road, Monticello, FL, has been the subject of a serious makeover. Major changes were made upon purchase by the then-new owner years ago. A second wave of additions took place a few years later, followed by a series of 2017 improvements. Before and after pictures with details on the changes are here: http://northfloridafarmsforsale.com/2536-old-lloyd…
WDF was previously a full-scale equestrian farm with horse boarding, riding lessons and the prior owner actively competing in horse events. The house sat atop a huge barn with 6 large stalls, a tack room, horse shower, feed room, bath room and drive-able breezeway. The new owners were "horse people" too and loved the proximity of the barn to the house. But they were not in the horse business so undertook several changes to suit their needs while keeping the horses close and the horse farm appeal.
One of the first changes involved converting a large hayloft into living space – a spacious master bedroom suite with large bedroom, loft, extra-large bathroom and expansive closets. At the other end of the rectangular building, the tack room, feed room and horse shower were later converted to office space and several years after were made into a 600 square foot apartment with kitchen. The design is such that a horse farm business could easily keep the main interior rooms intact but reopen the breezeway if preferred (and the current owner would actually include that in the selling price). Meanwhile, the space has multiple possibilities in its current form.
Also done on the front end of the makeover was a redesign of the roof, replacement of an extra-large upstairs deck and staircase, replacement of front exterior walls, doors and fixed glass, addition of a new roof over the deck and stairs, addition of a large brick patio, addition of a solar water heater and other improvements.
Later structural additions were a large detached conference room for business purposes (now an attractive great room with 9 windows and great views) plus a spacious garage with metal roof, another large deck and a goat barn since transformed to a mini-hay barn.
Most recently an assortment of other changes have been made. Several that catch the eye most readily are landscaping, interior painting and the addition of laminate flooring in place of carpeting. The flooring and paint colors are lighter, making rooms look even bigger, and the floor design is an attractive wood likely to suit many furnishing styles.
These and a variety of other makeover modifications to this small farm property are described here along with other information for prospective buyers: http://northfloridafarmsforsale.com/top-featured-p…
In the realm of home buying and home ownership, consumers are more empowered now than ever before in coming up with their own makeover ideas and seeing them through. In addition to specialized TV shows an array of timely online resources is now available and just waiting to be tapped. Inexpensive design software (see Amazon.com and other sources) also allows homebuyers to easily map out the options and communicate them to contractors, store personnel and others who may be part of the makeover.
Thanks to the power of the Internet, consumer choice and empowerment also extend to more and more prospective buyers doing their own online homework to find homes for sale that would meet their needs rather than trying to describe those needs for Realtors alone to come up with the homes that the hopeful buyer will look at. Buyers can now let Realtors know of homes they've found on sites like Realtor.com that they want to see based on their vision of a new home. From pictures online for some homes the buyer will also be able to spot makeover steps they may want to take.
As another timely online resource, further information on small farm and horse farm living in Monticello (Jefferson County, FL) and North Florida is: http://northfloridafarmsforsale.com.
Release ID: 207600