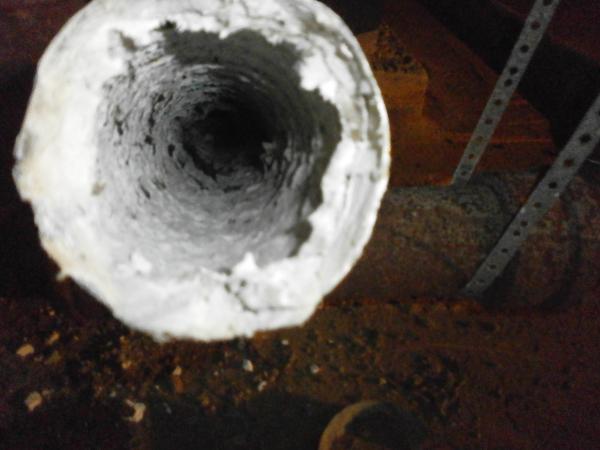 - May 5, 2021 /NewsNetwork/ —
Professional air duct and HVAC cleaning and restoration company, DUCTZ of Monmouth and Central Jersey, has released a report warning homeowners and landlords that clogged dryer vents present a serious fire hazard. The company is encouraging all homeowners to ensure their dryer vents are cleaned on a regular basis to keep families and tenants safe.
More information can be found at https://www.ductz.com/monmouth-central-nj
According to the NFPA, From 2010-2014, U.S. municipal fire departments responded to an estimated 15,970 home fires involving clothes dryers or washing machines each year.* These fires resulted in annual losses estimated at:
· 13 civilian deaths
· 440 civilian injuries
· $238 million in direct property damage
The leading cause of these home clothes dryer fires is failure to maintain clean and code-compliant dryer vents.
It is noted in the DUCTZ report that home clothes dryer fires occur more frequently in the fall and winter months, peaking in January. This makes spring and summer the ideal time to schedule a professional dryer vent cleaning.
DUCTZ of Monmouth and Central Jersey also point out that cleaning the lint trap after every load of laundry is important, and they are encouraging residents to maintain these habits. As vigilant as most people are, there will always be some lint and debris that passes through to the vent. This debris accumulates over time, creating inefficient dry times and posing a fire hazard.
Signs that it is time to call DUCTZ to schedule your Dryer Vent Cleaning include:
· Clothes are taking longer than usual to dry
· Clothes feeling hotter than usual upon completion of a cycle
· The exterior wall vent failing to open while the dryer is running
· The outside of the dryer itself is hot to the touch
· The dryer shuts off prior to completing its cycle as part of the safety feature of the dryer
With the release of their report, the team at DUCTZ of Monmouth and Central Jersey are encouraging homeowners and landlords to monitor their clothes dryer units for possible signs of vent blockage. Dave Marsh the owner of DUCTZ of Monmouth and Central Jersey says "we have been serving the Central NJ area and have cleaned thousands of dryer vents. It is important to follow the suggestion, which is annual or bi-annual Dyer Vent Cleanings to ensure safe living environments for your family and tenants.
Call DUCTZ of Monmouth and Central New Jersey for service in: Allenhurst, Allenwood, Asbury Park, Avon By The Sea, Belmar, Bradley Beach, Brielle, Cliffwood, Deal, Farmingdale, Fort Monmouth, Hazlet, Holmdel, Howell, Keansburg, Keyport, Long Branch, Manasquan, Marlboro, Matawan, Middletown, Monmouth Beach, Morganville, Neptune, Oakhurst, Ocean Grove, Oceanport, Old Bridge, Parlin, Point Pleasant Beach, Red Bank, Sea Girt, Shrewsbury, South Amboy, Spring Lake, Wall and West Long Branch.
Visit https://www.ductz.com/monmouth-central-nj to learn more or call (732) 256-9194 to schedule service.
Release ID: 89011122