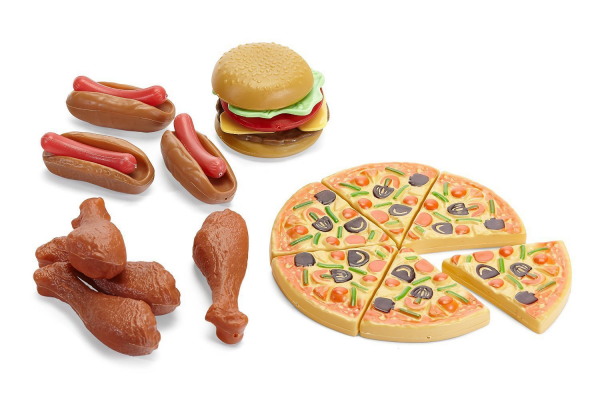 - March 23, 2017 /PressCable/ —
Mommy Please announced today that the current website for their best-selling play food set will receive an update and facelift this spring.
"We have seen the love and enthusiasm our customers have shown for our play food set," explained Mommy Please spokesperson Elsie Murphy. "They have left us nearly 400 reviews on our Amazon.com listing, sent us numerous pictures and messages about how much they like our toy food set. We currently have a website but want to have an easier, central place where our customers can share these things. In addition to customer stories, photos and reviews, our website will feature helpful learning information for families, including guides to that will teach healthy eating to children. "
Recently, the Mommy Please toy food was listed as the best-selling play food on Amazon.com. The 125-piece play food set is in households, daycares and play areas around the world, bringing joy and creative play for children everywhere. The Mommy Please play food designed for children ages three and over and is made of durable plastic that is BPA-free. The toy food offers 125 unique foods from many different food groups. Some of the food choices contained in the set include pie, hamburger, pizza, pancakes, hotdog, donuts and candy bar, while also including healthier choices such as broccoli, asparagus, carrots, grapes, apples, pears, and bananas. This large variety of foods helps teach children about healthy and unhealthy foods and helps them to think about food choices and how to make healthier decisions about eating right.
Customers love the Mommy Please toy food set. A new five-star review was received from Zappa this week, who wrote "Great product for the price. I purchased this set for a game I presented for 4th graders. Super cute. The reviews are true- the strawberries are as big as the whole pizza so these are not to scale, but kids don't care. Expect to pay $100 if you want more realistic higher quality fake food."
Children can enjoy 'cooking' for their parents, and parents enjoy the kids learning about healthy food choices through colorful play food. Out of the almost 400 reviews on Amazon.com, 96% of customers say they like the 125-piece play food set, and the average rating is 4.7 out of 5 stars.
The Mommy Please play food set currently priced at $23.97, and sold exclusively on Amazon.com.
About Mommy Please: "Mommy Please has worked tirelessly to bring children a play set that will never cease to keep their imaginations going. We strive to ensure that happiness, education, and creativity are all incorporated into play time every single day. As a company that focuses on family values, Mommy Please intends to influence the lives of families around the world."
Release ID: 180381