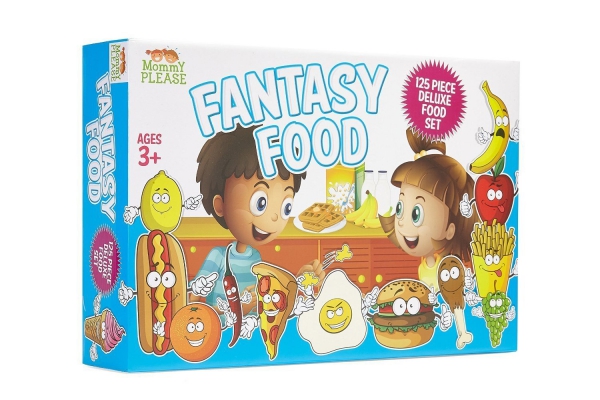 - November 9, 2016 /PressCable/ —
Mommy Please released their top-selling 125-piece play food set almost nine months ago. Today they announced that they intend to celebrate that 9-month anniversary date.
"Since the launch of our play food set, we have had such an exciting reception by clients," said Mommy Please spokesperson Elsie Murphy. "We want to celebrate. We want to celebrate with our customers. We are grateful for our customers and excited to find new ways to share this celebration with them. From extra discounts to giveaways, we cannot wait to find new ways to show our customers how grateful we are for their support. In this season of thanksgiving, we too are giving thanks, for our wonderful customers."
The play food set by Mommy Please is made of a durable, scratch-resistant plastic that is BPA-free and safe for children ages three and older. Some of the foods contained in the toy food set include apples, ice cream, potatoes, chicken, broccoli, pizza, bananas, corn, milk, french fries, hamburgers, hot dogs, grapes, asparagus, chips, juice and much more.
So many customers love the Mommy Please play food set. Over 70 reviews have been written on Amazon.com, with 95% of people stating they like their play food set. The average customer review is a 4.3 out of 5 stars. One verified Amazon purchaser wrote, " I ordered this set to use in a play kitchen I have set up for my grandchildren. WOW! There is a great variety of foods and vibrant colors. Especially love the cookies, crackers, and hot dogs that go in a bun! I look forward to watching my grandchildren pretend play and using this experience as a vocabulary builder and learning opportunity. Each piece looks exactly like the real item, and there are no jagged seams. Great job!!"
The Mommy Please plastic play food set is for sale exclusively on Amazon.com, and is currently priced at $24.97, nearly 50% off the retail price. This discount price will continue in celebration of the anniversary, and Amazon will provide free shipping on all combined orders over $49.
About Mommy Please: "Mommy Please has worked tirelessly to bring children a play set that will never cease to keep their imaginations going. We strive to ensure that happiness, education, and creativity are all incorporated into play time every single day. As a company that focuses on family values, Mommy Please intends to influence the lives of families around the world."
Release ID: 144543