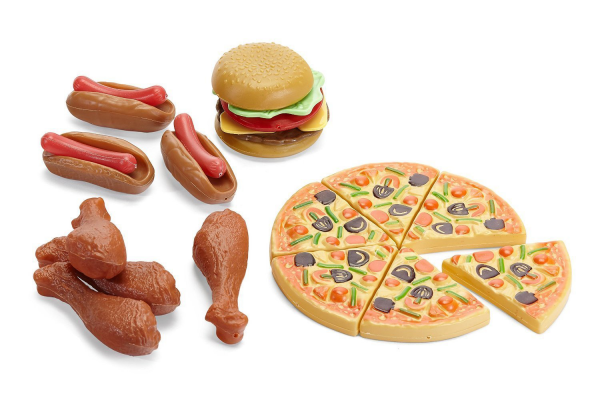 - May 12, 2017 /PressCable/ —
Mommy Please wants to give thanks to their loyal customers. For this week only, they have decided to provide special incentives and offers to customers that will lower the price of their best-selling play food set. The Mommy Please play food set contains one hundred and twenty-five pieces of play food, that includes a large variety of food choices. The food is made from BPA-free plastic that is safe for use by younger children.
Over four hundred customers have written reviews for the Mommy Please play food set, with ninety-six percent of reviewers saying they like their play food. One verified purchaser gave a five-star review and said "My daughter (almost 2) loves these toys. When we first opened up the food and stocked her play kitchen, she had to taste every single food, so I was happy that I decided to get the BPA free set. We go through them all and name the foods and colors. I showed her how to make a whole pizza from all the slices, and now she attempts to do it herself. So cute! Some of the pieces (the crackers, fries, chips, and hot dogs) looked a little to small and may pose choking hazard. I just left these in one of the boxes and am going to wait until she is a little older to add them into the kitchen. I have the Kidkraft retro kitchen, and the fridge is completely full even with the pieces I left out. I measured and found some storage bins to fit the food in the fridge perfectly. I recommend doing this if you have a play kitchen."
Mommy Please 125-piece play food set is sold exclusively on Amazon.com and is currently priced at $23.97. Any order over $9 will receive free shipping. Mommy Please offers an unconditional return policy on every play food set sold.
About Mommy Please: "Mommy Please has worked tirelessly to bring children a play set that will never cease to keep their imaginations going. We strive to ensure that happiness, education, and creativity are all incorporated into play time every single day. As a company that focuses on family values, Mommy Please intends to influence the lives of families around the world."
Release ID: 199091