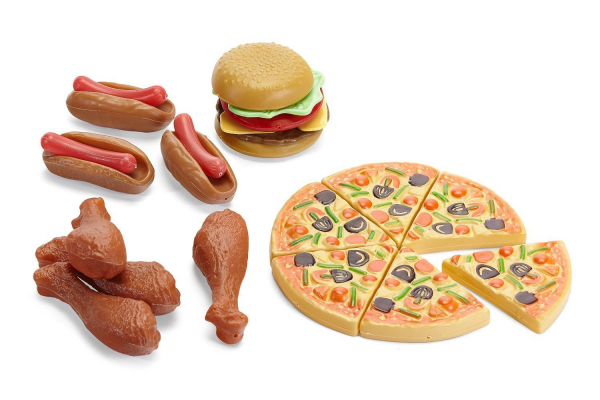 - May 5, 2017 /PressCable/ —
Since the release of their play food set last year, Mommy Please has become a powerhouse in the toy food market. Their 125-piece play food set has grown from being the new product on Amazon.com – the exclusive selling partner for the play food, to one of the top-selling play food sets.
"This past year, it has been remarkable to watch the sales of our play food set continue to increase," said Mommy Please company spokesperson Elsie Murphy. "Not only are people purchasing our play food set in record-breaking numbers, but they are also taking the time to leave customer reviews on the Amazon.com product listing page. These customer reviews are very important, and we are grateful to have over four hundred of them so far. It is through these reviews that people who are looking at and considering our play food set can know with confidence that other children, and adults, have enjoyed our product."
Of the current Amazon reviews, the Mommy Please play food set has an average rating of 4.7 out of 5 stars, with 97% of customers saying they like their play food set. A verified purchaser wrote a new five-star review and said "Bought for my six-year-old grandson. He loves playing with it and making us food to eat. Everything is small, but its pretend. Wouldn't want real to life size, it would be too large. It is perfect for our needs. It's all plastic. Excellent for the price. It should provide him hours of fun, and it will last along time. It's fun junk. I mean it's pretend plastic food what could go wrong? It doesn't smell. You are getting what your paying for. It provided more food options than expensive wood types that only give you a few food items. I would purchase again. If your fussy about plastic don't buy."
The Mommy Please 125 piece plastic food set is sold exclusively on Amazon.com and is currently on sale for $23.97 – 48% off the retail price. All orders over $49 receive free shipping.
About Mommy Please: "Mommy Please desires nothing more than to bring education, prosperity, and (most of all) Health for children around the world. By providing an education tool known as the healthy organic play food set, Mommy Please is gearing its resources towards this single goals, hoping to touch the lives of children and parents around the world."
Release ID: 194354