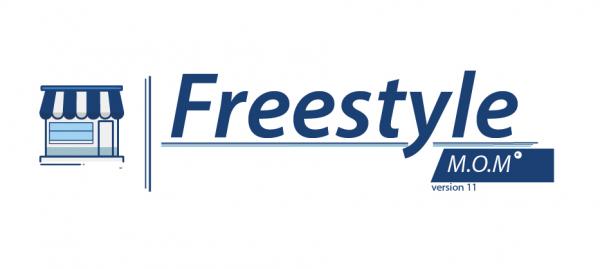 - September 16, 2020 /PressCable/ —
Freestyle Solutions has announced a new upgraded version to their popular multichannel order and inventory management software, Multichannel Order Manager (M.O.M.).
M.O.M. Version 11 has multiple new enhancements and features for small to mid-sized established and growing businesses, including:
Optimization of Workflows and Processes – Better workflow and processes that were developed based on the needs, feedback and requests of existing M.O.M. customers, so you know you're investing in a system that will give you exactly what you need in your order and inventory management software.
Ease of Use & Convenience, with Enhancement of Existing Features – Easy and convenient to use, with more than 100 enhanced and upgraded features that make this latest version of M.O.M. the most powerful OMS software available.
Security & Compliance – eCommerce today needs strict, built-in security and compliance components to keep up with the competition and earn trust from your customers.
A full list of changes to Multichannel Order Manager (M.O.M.) Version 11 can be found on the company website, https://www.freestylesolutions.com/.
The upgrades in the newest version of Freestyle's Multichannel Order and Inventory Management Software were brought about as part of an ongoing effort to improve the user experience. M.O.M. Version 11 customers can expect regular updates both now and in the future.
Tony Kyberd, President of Freestyle, had this to say:
The vision for this release has always been to deliver on the trust customers place in Freestyle, resulting in the improvements and value necessary to move businesses forward during this challenging time (and into the future). The entire development cycle of M.O.M. Version 11 stemmed from conversations with existing customers – the result is a new software version that offers a confidence that comes from the vision and voice of real users. M.O.M. Version 11 is the most expansive and feature-rich version to date. With well over a hundred significant improvements, and much more to come, M.O.M. 11 is the industry-leading order and inventory management software eCommerce has been waiting for. M.O.M. 11 delivers the targeted value customers need and continues the company's leadership in the eCommerce solutions market. The collaborative development partnership with Freestyle customers has proven to be the right process to realize significant gains and will contribute to a shared success going forward.
Current customers interested in learning more about the upgrade can do so directly on the website at https://www.freestylesolutions.com/. New customers can also request more information about the latest version of Multichannel Order Manager (M.O.M.) Version 11.
Release ID: 88976975