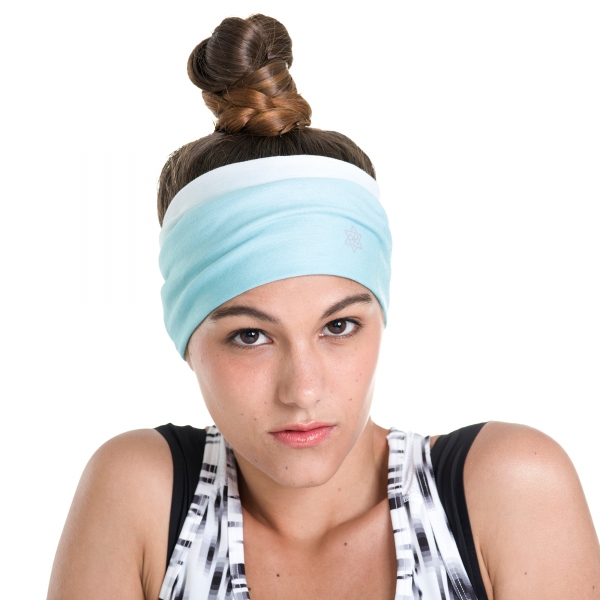 - October 5, 2016 /PressCable/ —
AVIVA YOGA announced the launch of a new non slip, moisture wicking headband for men and women, offering high performance moisture-wicking fabric with the soft feel of cotton. It works by pulling the moisture and perspiration away from the wearer's skin, and pushing it to the exterior of the headband to evaporate quickly.
More information can be found on the company website at: https://avivayoga.com/products/headband.
AVIVA YOGA offers premium yoga products made from eco-friendly materials so that their customers can enjoy their yoga journey through using the best products available. The company explains that yoga is more than just a workout, it is an enriching way of life that can help to balance body, mind and spirit.
Their yoga bandana sweatband is fast-drying, where the fabric dries up to four times faster than cotton. When it comes to cleaning the product, the material used ensures that customers can simply place it in the washing machine or hand wash it, and then hang dry.
AVIVA YOGA says that the simple and elegant design is available in several solid, and ombré colors including charcoal black, turquoise, pink, sea green, blue, and orange & gray. The yoga headbands are designed to support the user's yoga practice by keeping their hair and perspiration under control, allowing them to focus on what they're trying to accomplish in peace.
Because of the functional and trendy design, it can also be used in casual wear in a variety of ways or multiple styles. AVIVA YOGA goes on to say that it can be worn as a bandana, a wristband, or around the customer's neck as a scarf, underneath a bike helmet when riding, as well as over their mouth and nose as a mask while biking in cold weather.
The product is available for sale on Amazon as well as the company website, and the page listings highlight that the comfortable, soft and natural feel quickly regulates body temperature by keeping skin cooler. In addition to this, it helps to neutralize odors from sweat in a natural way.
Interested parties wanting to buy the AVIVA YOGA headband can also find it on amazon.com at: https://amazon.com/dp/B014BDBJAG and amazon.co.uk at: https://amazon.co.uk/dp/B01F3PYSLI.
Release ID: 135853