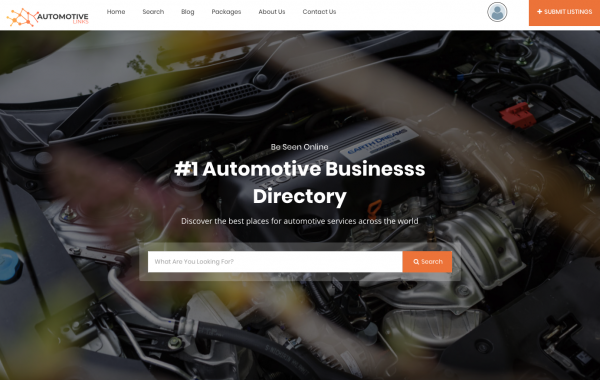 - June 4, 2020 /PressCable/ —
AutomotiveLinks.co has launched a new style website that will encourage a positive boost to local businesses. The service allows business owners to list their information to be discovered by new customers.
Their unique approach to helping small businesses along with their passion for the automotive industry has allowed the website to succeed in building an audience in a highly competitive market.
Automotive Links have invested in a new website to take their reader experience to the next level. Today their mobile-focused modern website competes with some of the best on the internet. You are able to search for a business by the type of category, locality and even specific tags.
As well as a business directory the site also has a range of useful articles keeping you up to date on the automotive industry.
The founder of Automotive Links, was proud to have the new site finally in place; "We have some exciting plans for the business and will continue its growth year on year".
Today's modern world that we live in needs more motoring websites like Automotive Links; taking a fresh approach to automotive listings and focusing on assisting businesses to reach more customers. If you are interested in taking a look at some of the latest motoring news and reviews, be sure to check out the website.
Click here to visit Automotive Links – www.automotivelinks.co.
About Automotive Links: Automotive Links started in 2019 as a small website. Over 1 year they have grown their audience of car service users by providing useful resources as well as the site being pleasing on the eye. The Automotive Links team has put a huge amount of effort into getting the website off the ground and take great pride in the fact that people all around the world can now use their service.
If you are an automotive business make sure you submit your listing today.
Release ID: 88960442