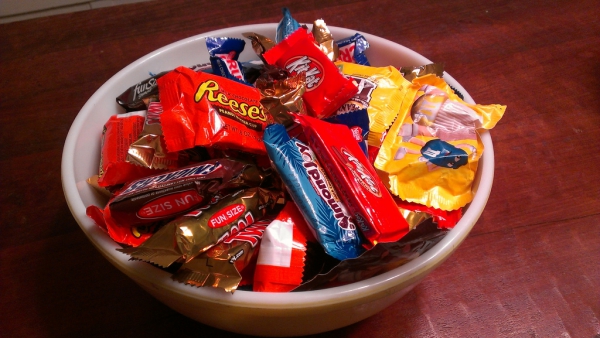 - October 14, 2017 /PressCable/ —
My Reliable Mobile Notary Philadelphia agent was seen driving the streets of center city with Halloween candy. Customers were pleasantly surprised by the timely arrival of their loan closing agent but even more shocked when they were given a bag of goodies to munch on during the signing. My Reliable Mobile Notary is now operating in Philadelphia to provide title companies, law firms, businesses and the public with friendly and reliable notary service that exceeds their expectations.
More information can be found here: http://myreliablemobilenotary.com/
All their agents are trained and certified notary public's with years of experience handling all types of notarial processes. These include Loan Closings, Buy-Sell Agreements, Title Transfers, Affidavits, Quit-Claim Deeds, Birth, Marriage and Death Certificates, Divorce Decrees, Prenuptial Agreements, Separation Agreements, Diplomas and transcripts, Adoption Documents, Parental Consent Form for Minor's, Passport Application (Form 3053), Travel Consent Letters, Trusts, Will Affidavits, Power-of-Attorney Documents and more.
Kenneth Lawson, director of marketing for the company was quoted saying: "We are fast becoming the go to traveling notary service in Philadelphia because we have such a broad range of experience. We take great pride in providing friendly, on-time, dependable service to people and businesses throughout Philadelphia and the entire Delaware Valley."
My Reliable Mobile Notary provides bilingual agents who speak both English and Spanish fluently. This is a big convenience for their many Spanish speaking clients. They say it makes the transactions go much more smoothly for all parties involved.
The company will travel to almost any location in the greater Philadelphia area. They will drive to a client's business, home or apartment, a court house, retirement home, emergency room or anyplace the client needs them. It's not abnormal for them to handle a notarial process at a coffee house, a café or a fast food restaurant. They will provide notary service from 7 am until 10 pm from Monday to Saturday and 9 am till 7 pm on Sundays.
Contact info:
Name: Kenneth Lawson
Company: My Reliable Mobile Notary
Address: 1401 Arch St Philadelphia, PA 19102
Phone: 215-240-7226
For more information about My Reliable Mobile Notary Philadelphia go to: http://myreliablemobilenotary.com/
Release ID: 250322