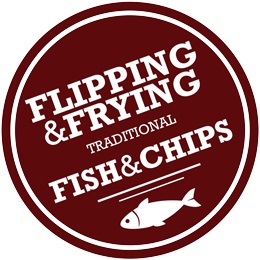 - July 26, 2016 /PressCable/ —
Lincoln, England, United Kingdom – July 17, 2016 – According to research recently conducted by Strutt & Parker, an increasing number of people wanting to move to villages is causing a revival in businesses catering to rural areas. In rural Lincolnshire, such a business has been flourishing and thriving under the banner of Flipping and Frying, a mobile fish and chip operation that serves up traditional fish and chips for hungry villagers. According to Flipping and Frying representatives, some villagers in the Lincolnshire area were forced to, in the past, travel up to 20 miles to buy a quality fish supper.
The Strutt & Parker research revealed that 21-percent of survey respondents who were moving preferred to live in a village – easily making it the most popular type of location – compared to 14-percent for a market town and only 12-percent for either a large city or suburb. Irrespective of these figures, there appeared to be a demand for accessibility with regard to moving to a village, with 60-percent of respondents reporting wanting to be able to walk to shops, 48-percent wanting to be able to access local transport and 45-percent preferring to be close to medical facilities.
Due to the rise in people looking to move to these areas, businesses began catering to residents – thus, the rise of such services in the UK as supermarket shopping delivery. Not only have locales such as Lincolnshire seen a boom in big businesses recognizing the need to serve villagers, local businesses such as Flipping and Frying have grown like wildfire, as well.
Flipping and Frying was launched in May of 2015 by Stuart Fawcett – who left the Royal Navy in 2014 to seek a new vocation and who boasted previous experience in the industry – initially on a part-time basis, but once the business enjoyed formidable success, the decision was made to transform it into a full-time endeavor. By September 2015, a complete rebranding of the business was under way, followed by a new fish and chip van to deliver the delicious treats to customers. Based on how busy Flipping and Frying had become in the areas it served, Fawcett recruited his partner, Bridie, who joined him at the helm of the venture.
Most recently, the Flipping and Frying staff have undertaken a National Federation of Fish Fryers course, which proved to be perfect for introducing the team to the various intricacies of the fish frying process. Additionally, the business has since expanded to the point that Flipping and Frying vans have begun daytime routes – by September of this year, Fawcett expects an expansion across rural Lincolnshire, the goal being to become the best mobile fish and chip operation in the UK.
"The leaps and bounds this small business has gone through as a result of a boom in rural village living is truly incredible, and can only expand as we look towards the future," concludes Fawcett.
Flipping & Frying is headquartered at Sparkhouse, Rope Walk in Lincoln and can be reached by calling 0800 145 5761. For more information visit www.FlippingandFrying.co.uk. The business' Facebook page is located at www.facebook.com/flippingandfrying.
Release ID: 124684