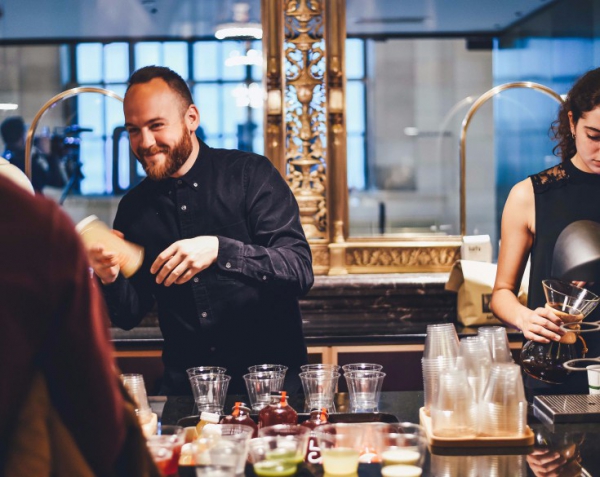 - January 28, 2018 /NewsNetwork/ —
The Xpresso Xperience Catering Company announced that they are offering a new mobile barista coffee catering service bar for weddings. This new unique, approach, was designed to quickly deliver excellent gourmet coffee and hot chocolate in Denver. The mobile bar can be customized to any large or small wedding. Also board meetings, school functions, trade shows, exclusive galas, open houses, political, church and luxury apartment events.
The Xpresso Xperience mobile espresso bar is equipped to provide lattes, hot chocolates and even handcrafted cappuccinos to any occasion fully prepared and stocked with the most unique beverages. Michelle Hunter, owner of Xpresso Xperience Catering Company said "Mobile coffee caterings for weddings are on the rise. And as part of our commitment to provide the most professional, quality experience possible for clients. We are expanding the type of services to our clients. And that starts by creating an incredibly unique catering experience for weddings and other special events."
Michelle Hunter, continued "Our mobile baristas for wedding events include a variety of specialty drip coffees, coffee alternative drinks like our signature hot chocolates and a variety of juices lemonades and teas. Also we have hand crafted cappuccinos, hot chocolates, lattes, café ole, café breves, americanos, XX signature espresso drinks like caramel-vanilla macchiato and a signature Almond Joy, chocolate-covered raspberry drink. Plus all espresso drinks are available hot, cold, decaf or regular."
About the owner: Michelle Hunter has been orchestrating large social affairs and fundraisers for 12 years. And has been in the coffee catering industry in Denver since 2010. She formerly worked in corporate America for 25 yrs at several Fortune 500 companies. Michelle said her goal is to take coffee catering in Denver to a whole new level.
About the company: Xpresso Xperience Catering Company is a well-established mobile coffee catering company serving Colorado since 2010. There focus is on high end gourmet coffee catering for coffee catering events in Denver.
Release ID: 293120