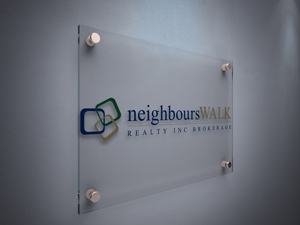 - November 5, 2015 /PressCable/ —
Hamilton Real Estate is now being offered a cutting-edge buyer's program. neighboursWALK Realty Inc. Brokerage, based in Burlington, ON, Canada, has announced a buyer's package that provides substantial cash back on real estate purchases.
This package is designed to future-proof and protect buyer's in the event of failure of appliances, furnace's as well as other potential issues such as roof-leaking disasters are appropriately corrected and at no cost to the home buyer long after the closing date. Further details can be seen at the Hamilton home buyer special video
Jay Martin Lannin, Broker of Record states, "neighboursWALK is offering a comprehensive buyer's package that is designed to eliminate potential issues that could surface in the long days after a family has moved into their home. Too many families are buying their home like its back in 1980, we now have safeguards in place with the Warranties and Guarantees package." The customized Buyers package starts with the home discovery phase contracting entrusted 3rd party independent experts that will investigate that the home in question has not been previously used for illegal activities, and that proper building permits were obtained for the work completed on the home. These issues would be documented in a Home history Report, which would provide the home buyer the confidence that the neighboursWALK Realty Inc. Brokerage Hamilton Agent is completing the necessary "due diligence".
"Clients are relieved that they have no worries or concerns and that they are assured that everything in the home will be sound and operate properly just as when the family had moved into the home," states Jay Lannin. Not well known is the fact that if the somewhat recently purchased home has possible plumbing, mechanical or electrical issues, there may be no remedy for the buyers than to take the responsibility of paying for the repairs themselves. In addition, there are often questions about who covers the costs related to dishwashers, stoves, and other appliances that are not working properly. While there is certainly legal recourse to recoup some of these costs from the seller or other parties, neighboursWALK believes that there is a less stressful path for today's busy family. neighboursWALK under buyer agency will purchase Warranties on behalf of the homeowners that provide peace of mind because they are assured that for a full 12 months there would be none of the above problems for which they would need to cover those repair costs. More about the package can be seen at the Hamilton Real Estate video or on the company's official website at http://neighbourswalk.ca.
MLS Hamilton Real Estate sellers – is also offering a custom seller's package! Please see the special package video.
Release ID: 95833