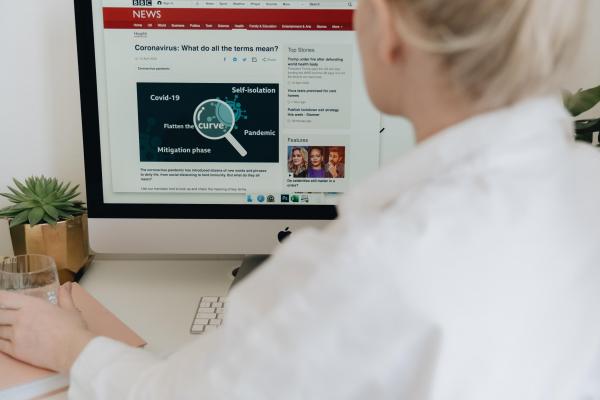 - July 2, 2021 /NewsNetwork/ —
Remaining up to date on Telugu cinema news can be difficult. With not many outlets providing quick and informative coverage of the latest happenings, fans can sometimes feel out of the loop. However, a recently launched online blog aims to alleviate this issue by providing all the latest updates and newest happenings. Known as Mirchi9.com, this online blog is proving to be a boon for fans of Telugu movies.
The online blog covers all the details and news related to Tollywood news. Everything from the box office numbers of the newest trending movies, to the most interesting gossips and reviews that have fans scratching their heads with intrigue. The blog's team of writers are experts at providing readers with digestible bits of information while ensuring that they are getting informative and accurate content. Mirchi9 has stated that they strive to ensure that everything they share is accurate and thoroughly checked before they publish it. Through this, they have made sure that their content is of a high caliber.
Mirchi9 is among the most trending Telugu movies news websites, offering news and discussion posts about the latest releasing movies. Fans often wonder the reception of the upcoming releases and through Mirchi9's timely updates of box office numbers and reviews, the online blog is able to keep every reader well-informed. They hope to continue providing readers with worthwhile information and details about the latest happenings in Telugu cinema. Through this, they wish to remain the top option that people consider when they are interested in reading more about everything Telugu cinema-related.
About Mirchi9:
Mirchi9 is a website dedicated to people who are as dedicated and passionate towards Telugu Cinema as us. With its round-the-clock updates about movie announcements, latest release dates, movie reviews, and any other media events, Mirchi9 aims to provide quality movie news content, as well as the latest media accessories such as quality movie photos and wallpapers as soon as they hit the streets. Their Journalist team at Mirchi9 always makes sure to provide the latest internet updates regarding the Telugu Cinema at the same time maintaining the authenticity of the information. By means of user-friendly designs and priority contents, Mirchi9 always aim to please. The website has become quite popular as of late, with many people making it their top option for Telugu cinema news updates.
Release ID: 89032696