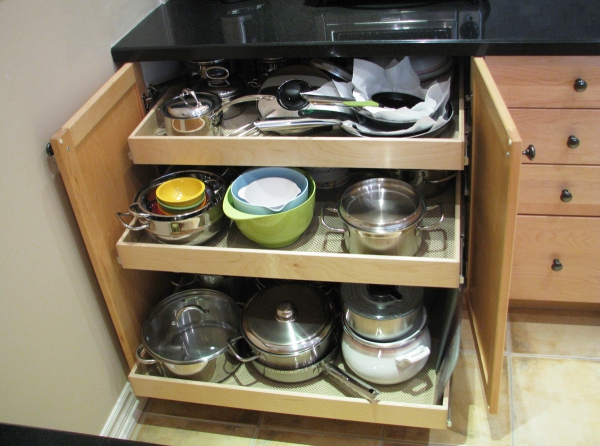 - September 12, 2016 /PressCable/ —
This week, Miracle Shelves announced the launch of their DIY Rolling Shelves, their new pull out shelves set to go on sale for Fall, 2016. For keen homeowners, seasoned DIYers, or anyone interested in the realm of Home Improvement, this launch will be worth paying attention to, as it's set to shake things up.
The home renovation space has a lot of design and install shelf and storage companies. The co-founder at Miracle Shelves, Jay Lindsay, makes a point of saying "Things are going to change when Miracle Shelves launch.".
He continues, "When consumers look online they will notice. Where they will see companies doing the same old thing, Miracle Shelves will offer premium DIY kits. This is offered because the home renovation space is ready for it. Ultimately this is going to be a huge benefit to customers because today's homeowners want to install these type of design elements themselves."
Miracle Shelves was established in 2015, and they have been doing business one year and they have always aimed to provide accessible storage options for the bathroom and kitchen. Originally they targeted their products at seniors and the disabled, but trends in sales are showing that any homeowner, young or old can benefit."
There are similar companies to Rolling Miracle Shelves selling product online, but the verdict is they are lower quality materials at a premium price. Consumers will pay for the installation, and have scheduled install dates. Miracle Shelves refined this model. The shelves are made of high quality Canadian birch, and each kit comes with simple instructions, allowing any homeowner to install on their watch. This alone is forecasted to make Miracle Shelves' pull out shelves more popular with customers in the Home Improvement space, quickly.
For further information about installation and what is required, go to http://www.miracleshelves.com/how-to/
Release ID: 131915