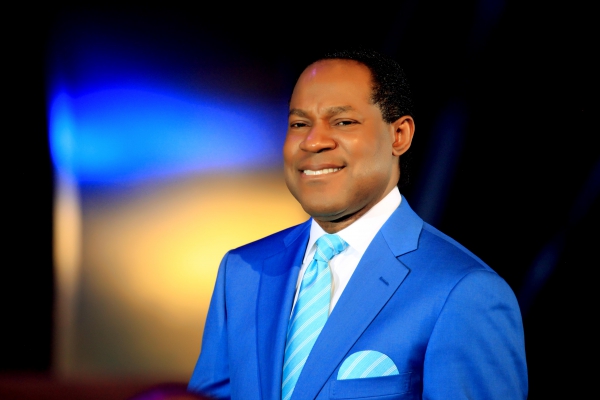 - September 18, 2016 /PressCable/ —
LAGOS, NIGERIA, October 28-29 — In a two-day free event, Pastor Chris Oyakhilome will hold "Miracle, Healing & Impartation Services." This event will take place in the renowned LoveWorld Convocation Arena in Lagos, Nigeria – a stadium which has a capacity of up to 20,000 worshippers.
The service will be a festival of miracles, healing wonders, and the impartation of the Holy Spirit upon true believers. The service begins promptly at 5pm on Friday, October 28th, and at the same time on Saturday, October 29th.
In addition to the presence of world-famous Pastor Chris Oyakhilome, the event will also feature American Pastor Benny Hinn, who has been a renowned televangelist and miracle-worker for more than three decades.
Pastor Oyakhilome (A.K.A. "Pastor Chris") is well-known to the people of Nigeria, and to people around the globe, for his many acts of public service, his impassioned preaching in the name of the Lord, and the many healing miracles which he has performed. Pastor Chris has cured blindness, crippling physical afflictions, infertility, blood diseases, and many types of mental illness. Pastor Chris's ministry comprises millions of individual members spread around the world.
In addition, Pastor Chris is the author of a best-selling book, "Rhapsody of Realities," which has been translated in 571 and has been distributed in hundreds of countries. Among his other good works is the InnerCity Mission, which provides food, housing, clothing, and medicine to children across Africa.
Pastor Chris Oyakhilome also established the first twenty-four-hour satellite network in Africa, known as "LoveWorld." Via Love World, Pastor Chris is able to transmit a universal message of love and healing to millions of people worldwide, no matter the hour or the day of the year.
For his own part, Pastor Benny Hinn has preached to over one billion believers, using his global television program, entitled "This Is Your Day." His other good works include his support of 60 different missionary programs, which house, care for, and feed over 100,000 indigent children per year.
The healing powers of Pastor Chris Oyakhilome and Pastor Benny are not to be doubted. Millions have been uplifted, healed, and inspired through their words, grace, and the power of the Holy Spirit. "Miracle, Healing & Impartation Services" is a one-in-a-lifetime chance to see them in person, live, and for free. (Although both nights of the events are completely free, seats must be reserved at LoveWorld Arena beforehand. Spaces can be reserved by going to www.pastorchrisonline.org.)
Release ID: 133064