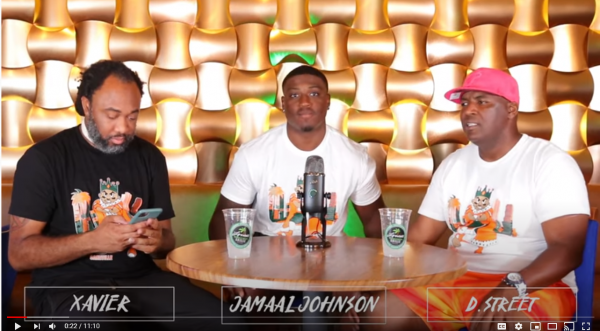 - November 18, 2020 /PressCable/ —
The African American Sports Media Association (AASA) announced its partnership with with Caneville of Footballville Nation Media and 365 Business Development Marketing Agency to support local minority-owned media channels. The newly-launched association aims to help independent sports media providers access a wide range of marketing and brand development resources.
More details about Caneville project can be found at http://footballvillenationtv.xyz.
The latest announcement strives to enable minority-owned media companies to achieve their growth goals by leveraging previously inaccessible marketing strategies.
AASA connects partnering media channels with 365 Business Development Marketing Agency, allowing them to promote their brands through professional content campaigns.
The marketing agency works with a team of professional content creators, SEO experts, and marketing strategists to create multimedia content adapted to the needs and marketing goals of each client.
Partnering companies will be featured in high-quality news articles, blog posts, slideshows, podcasts and videos. The content can be used to announce anything from new events to charitable campaigns and anything else.
Published on over 400 high-authority media platforms, the content campaigns result in significant improvements in terms of online visibility, authority and reputation. Companies can see first-page Google ranking as fast as 48 hours after the launch of the campaign. The strategy is thus a highly effective alternative to standard SEO, which can often take months to produce tangible results.
AASA and 365 Business Development Marketing Agency will also be offering ongoing marketing help to media channels joining its network. The goal is to provide a flexible platform offering various growth opportunities for minority-owned sports media channels.
One of the companies who joined the AASA growth network is Make a Play 7 on 7. The football club organizes a variety of events and helps young players improve their skills and participate in engaging competitive events. For more details, please visit https://makeaplay7v7.com.
The latest update is in line with the AASA's commitment to providing effective growth opportunities for minority-owned independent sports media companies.
Interested parties can find more information by visiting the above-mentioned websites.
Release ID: 88986148