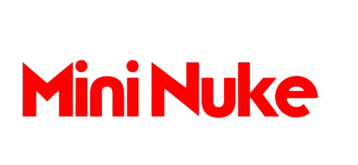 - November 18, 2021 /PressCable/ —
November 17, 2021
PRESS RELEASE. Mininuke.io, an innovative crypto AltCoin with two unique Use Cases (DeFi game and "timed Nuke burns") on the BSC SmartChain (Binance Smart Contract Blockchain), announces *the* first ever DeFi Play To Earn FPS Shooter Game (think HALO, FortKnight, Call of Duty, etc.) in the cryptoverse.
Leveraging the power of Smart Contracts, Binance Smart Chain, Game building and game theory, classic Leaderboard competition, and First Mover Advantage, the NukeDukem game affords players the opportunity to destroy "Classic Crypto Villian" monsters and earn Game Nuclear Bombs in the process. The Top 20 Winners each week split a prize pool denominated in MiniNuke cryptocurrency (which has been defying the recent mini-dip and climbing a steadily moving upward parabola on the BSC chart).
Gameplay is in two modes: Practice and Competition. For the competition mode, players put in a small fee in MiniNuke cryptocurrency (purchasable via BNB on PancakeSwap and through TrustWallet, MetaMask, etc.) and attempt to create the highest score outlasting the Crypto Villian Monsters (who glide, walk, hover, teleport trying to get the player before the player gets them).
NukeDukem is the FIRST EVER crypto DeFi P2E FPS Shooter and was developed in record time by Shane (a United States Air Force veteran) and an experienced team to create a new, fun experience with Cryptocurrency for both Holders of the MiniNuke asset and players of the MiniNuke Game. Half the Game funds get paid out to the winners of the competition each week and half gets poured back into the Liquidity Pool and development fund, keeping the Game and Token/Coin asset growing and developing (with new levels, monsters, weapons, and more) over time.
Yet another example of how rapidly DeFi is setting a new standard for Internet 3.0, Cryptocurrency 2.0, and yes, Money 6.0, MiniNuke is a burgeoning MetaVerse of fun and the ONLY asset of its kind available today; outperforming significantly even its native Blockchain token, BNB.
About MiniNuke
MiniNuke is a new and unique Cryptocurrency DeFi project in the BSC space with an incredible buy-back and burn system that rewards holders, without the many drawbacks of traditional buy-back tokens; and is the home of the FIRST Crypto Play2Earn FPS Leaderboard game in human history, launching on November 17, 2021. Developed by a United States Air Force veteran, audited, stable, and growing fast, MiniNuke aims to be the fun DeFi P2E Metaverse of Gaming, NFTs, Staking and more suitable for all platforms over time.
Contacts
For more information on the MiniNuke Cryptocurrency Token and its unique Timed Nuke burn system, and the asset's P2E FPS game, the first ever of its kind:
Website: https://mininuke.io
Email: cryptomuttz@gmail.com
TELEGRAM: /Mini_Nuke
Twitter: https://twitter.com/MININUKETOKEN?t=ziIaKV74Daldnu9f_7mVHw&s=09
Reddit: https://www.reddit.com/r/MINI_NUKE?utm_medium=android_app&utm_source=share
This is a press release. Readers should do their own due diligence before taking any actions related to the promoted company or any of its affiliates or services. MiniNuke.io is not responsible, directly or indirectly, for any damage or loss caused or alleged to be caused by or in connection with the use of or reliance on any content, goods or services mentioned in the press release.
Release ID: 89053554