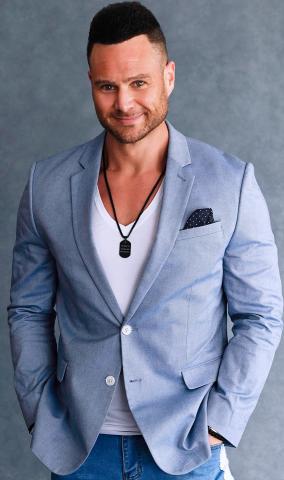 - July 2, 2021 /PressCable/ —
Earlier today, Robby D'Angelo coaching and consulting firm announced the launch of its new Results Driven Peak Performance and Human Optimization Program, set to go live July 1st, 2021. For anyone with even a passing interest in the world of peak performance and reaching the next level of success, this new development will be worth paying attention to, as it's set to shake things up.
With even a passing glance at the internet and news sources, it's easy to see that everyone from entrepreneurs to executives and influencers is searching for the magic formula to success. They want a quick fix to their real-world problems and challenges. This firm offers a science-backed, tried, and true method to achieving and maintaining real-life changing results. Take it from one of the many clients they have worked with; John C., Owner and CEO of a multi-industry conglomerate, says, "I have never worked with someone who has the depth of ability, and the toolkit Robby uses to get REAL RESULTS. Not only did my revenue increase by 35% in the first 90 days, but I lost almost 40lbs, I feel decades younger, but that's not even the best part. My relationships, especially between my wife and I, are the best they have ever been, and that is PRICELESS."
The team makes a point of saying, "For years, there hasn't been much change in our industry. Everyone offered clients nearly the same packages and coaching with a slight twist in the delivery. However, things are going to change this June when our Results Driven Peak Performance and Human Optimization Program launches."
"Where you'll see our competitors doing the same old thing with most of their programs making quick-fix promises, we aim to create lasting change. We know that when our clients change the way they see the world, their world in turn changes, and new opportunities open right in front of them. We do this because, for us, it's not theory or something we read in a book. We believe in our philosophy because we've been through the hard times ourselves, and during those times, we tried all the programs we could find. It wasn't until Robby D'Angelo developed this unique system that so many Clients' entire lives took leaps and bounds forward, experiencing tons of abundance and personal freedom!"
"Ultimately, this is going to be a huge benefit to our clients because when you think about it… What are your dreams really worth to you? What would it mean to you to live a life with zero regrets? A life where you could look back and say I really did give it my all, and I left a legacy of change I am proud of."
Robby D'Angelo has been in the coaching business since 2008 and is on a mission to create worldwide change and spread abundance not only through the firm's pay-it-forward approach with clients but also the extensive network of non-profits they work with.
Currently, there isn't any program that remotely compares Robby D'Angelo's Results Driven Peak Performance and Human Optimization Program. There are many coaches and consultants that are great at what they do, but their programs lack the deeper holistic approach that is a key component to Robby's success in the industry. His holistic approach dives deeper and helps clients align their mind, body, and soul to the purpose they are genuinely passionate about to leave a legacy of abundance.
"Together, we will be able to work towards reaching a higher level of your potential and truly create miracles." This focus and approach is making Robby D'Angelo's Results Driven Peak Performance and Human Optimization Program incredibly popular with customers in the peak performance space rather quickly.
Once again, the Results-Driven Peak Performance and Human Optimization Program is set to launch on July 1st, 2021. To find out more, the place to visit is Robby D'Angelo's Hero Program
Release ID: 89032771