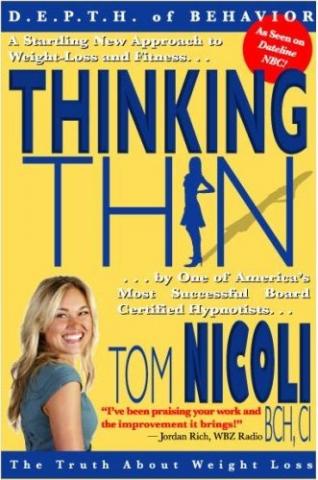 - December 8, 2021 /PressCable/ —
Expert coach Thomas Nicoli knows that for many, such as busy mothers and chefs who feel overworked and are often surrounded by food and cooking duties, it is common to end up at the bottom of their own priority list when it comes to food. They often struggle to force themselves into better eating habits and bounce between different diets and destructive emotional eating cycles. His newly released book "Thinking Thin – The Truth About Weight Loss" was written to share his knowledge about the mind-body connection and help people succeed with their goals, and he has now released a guided meditation to help yo-yo dieters begin their new healthy journey.
To find out more, visit https://mastervisionary.com/remove-emotional-weight
Thomas is an international speaker and author who has helped individuals in more than 50 countries to improve the connection between their mind and body in order to be able to achieve personal goals which had previously been the cause of frustration.
His coaching practice is based on using hypnosis to help people release limiting beliefs and patterns that block them from achieving their personal goals and create better habits for success. He believes that the secret to losing weight is not about what an individual needs to do, but rather how the goal is approached – and that starts with a healthy relationship between the intentions of the mind and the actions of the body.
Thomas has been featured in multiple news and media channels, including national TV where he demonstrated the success of his methods by helping a pastry chef who had been struggling to achieve their health goals to lose 40 pounds.
Thomas has released an introductory meditation track to help those looking to lose weight explore his method and begin to see success.
His previous clients describe him as a wonderful coach and mentor who has helped them with a range of problems from business confidence, to getting on track with their health goals and even feeling happier with an inspiring no-nonsense approach.
To find out more, visit https://mastervisionary.com/remove-emotional-weight
Release ID: 89055883