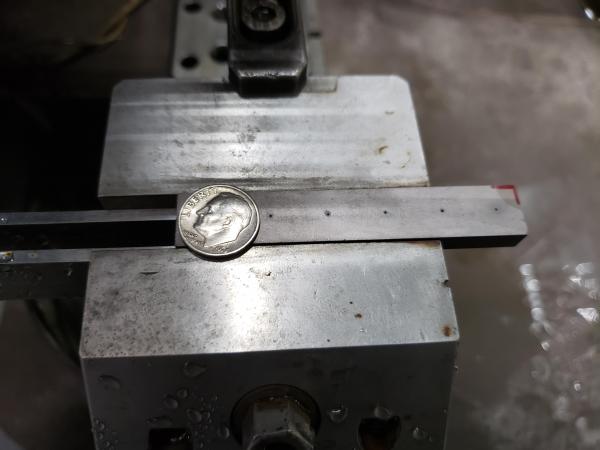 - July 3, 2020 /NewsNetwork/ —
EDM micro hole drilling is now available in the Milwaukee, Wisconsin area. CAM Technologies, Inc. started in 1996 with one EDM wire machine. They are now Wisconsin's leading wire EDM provider whose services include specialized wire EDM micro-hole drilling.
For more information http://www.camtechnologiesinc.com
CAM Technologies launched its services in Milwaukee to fill the large gap needed for EDM micro hole drilling in the area. They do high-quality micro hole drilling for many different customers across Wisconsin and throughout the Midwest.
CAM Technologies EDM micro hole drilling capabilities include the ability to produce small holes through a conductive material. They are capable of drilling through soft or hardened material.
EDM micro hole drilling eliminates the risk of broken drills. CAM Technologies can micro drill with electrode sizes between .0118-.118″ and a table size of 44.5″ x 22.5″. Table travel specifications are 29.9″(X) x 17.7″(Y) x 14.1″(Z) and allows for maximum work piece weights up to 1,100 pounds.
The company uses EDM micro hole drilling in many applications including medical devices, instrumentation, ventilator parts, aerospace components, automotive & motorcycle components, compound & progressive stamping dies, punches & buttons, trim dies, mold components, gears & splines, keyways, cutters, carbide components, replacement parts, and prototypes. Plus, for projects that need wire work, CAM Technologies can drill the wire start holes.
CAM Technologies is a small, yet growing facility with 12 high-speed wire EDMs, 2 EDM micro hole drilling stations, and 6,000 newly added square feet of shop space for expansion. Their choice to remain small allows them to work very closely with their customers.
The company provides quick turnarounds while maintaining a high standard of quality. They are also large enough to tackle large production and contract jobs. They take pride in aiding their customers through every phase of the project from prototyping to production runs.
The company hopes that their relaunch of micro hole drilling in Milwaukee, WI will fill the need for this specialized service in the area.
For more information see the above URL or take a look at this summary EDM micro hole drilling video.
Release ID: 88966988