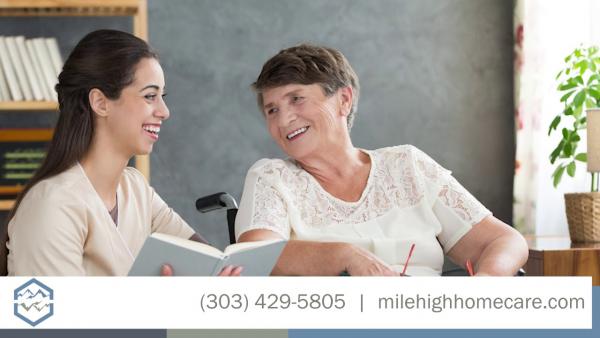 - February 22, 2019 /PressCable/ —
Denver, Colorado- Top Home Care in Denver provider, Mile High Home Care wants their employees to feel just as special and taken care of as their clients. The business has announced their, "Care Giver of The Month", which is a monthly award given to one of their beloved employees they feel has gone above and beyond for the company.
This month the award has been given to Heather K. According to Mile High Home Care's social media page, Heather was voted in as care giver of the month for January for sticking out amongst the other caregivers associated with Mile High Home Care. According to the announcement posted on January 31st, Heather is quite adored by her clients. The post reads, "every client that Heather works with has called the office to say good things about her. Heather is reliable and she is very personable, but still professional. We are so proud to have her as a caregiver."
The post also quotes Maya Angelou, "I've learned that people will forget what you said, people will forget what you did, but people will never forget how you made them feel."
Mile High Home Care who provides IHSS Care, In Home Support Services (Includes Relative Care) Personal Care/Pediatric Personal Care (Includes Relative Care) and Homemaker Services in Denver including care to the elderly, disabled, chronically ill, or post-surgical, pediatric, relative care, and respite care through IHSS, and HCBS, HCBS-CES waiver programs, and private pa is accepting new clients and encourages any interested parties to contact the business at 303-429-5805 or visit the Mile High Home Care in Denver website at https://www.milehighhomecare.com/
Mile High Home Care is located in Denver 7475 Dakin Street, however, the business provides service all over the Denver Metro area, Mile High Home Care also covers the Front Range spanning from Castle Rock upwards to Loveland, Colorado.
Release ID: 483965