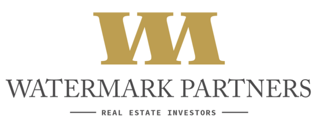 - June 19, 2017 /NewsNetwork/ —
Watermark Partners Real Estate, which raises and actively manages funds for acquiring, improving and managing real estate in the Midwest, has announced that its Watermark Partners Fund III has already hit more than 50% of the target total assets. It was opened in mid March 2017, and is approaching completion of the target total assets under management or under contract in multi-family residential properties across the Midwest.
More information can be found at: http://watermarkpre.com.
The company focuses on acquiring low to moderate income multi-family housing directly from small individual sellers. The Midwestern real estate experts go through a detailed and thorough analysis process with each property from a variety of perspectives to determine if it meets the strict investment strategy requirements of the company before a deal is decided.
After this, when a property is acquired, the team goes through a value adding process and invests strategically in the property. Following on from this investment, Watermark Partners places the property on the market for rent for a few years. Then it refinances or sells the properties in aggregated pools, which helps to ensure the investors get the best return on their money.
The success of the Partners Fund III comes in conjunction with two new hires that have been made to help encourage growth. The Watermark Partners Management Team have added a Senior Accounting Controller and a Market Strategist to help enable the company to grow faster.
Now the team is reviewing properties throughout Michigan and Ohio in order to further broaden the geographic diversification of Fund III in order to complete the third fund's acquisitions. All of these acquisitions follow Watermark's proven strategy of offering high day one rental yields and potential for upside in the rent-roll.
Full details of the Watermark Partners team and the Fund III can be found on the URL above.
Release ID: 208922