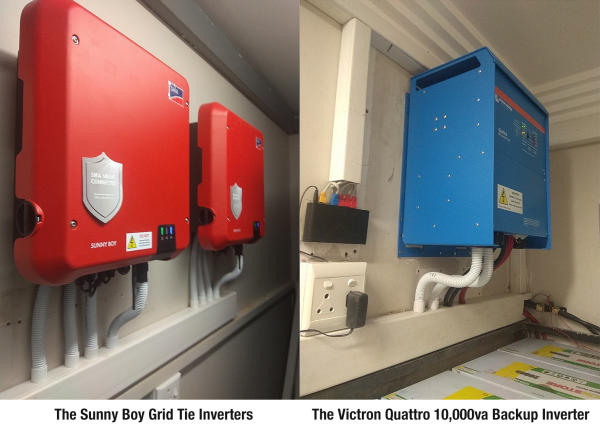 - June 25, 2018 /PressCable/ —
JM Solar Solutions, a solar energy company based in Midrand, South Africa, launched an updated range of solutions for homeowners in Midrand, Johannesburg, Sandton and Pretoria. The company installs professional photovoltaic systems, battery backup systems, solar water heaters and a wide range of other solar applications, helping clients improve their energy efficiency and reduce overall costs.
More information can be found at http://jmsolar.co.za.
Installing a home photovoltaic system is an ideal option for South African homeowners looking for a reliable source of alternative energy. As a leading provider of solar energy solutions, JM Solar constantly strives to update its range of products and services for homeowners in Johannesburg, Pretoria and surrounding areas.
The company provides grid-tied photovoltaic systems designed to meet the specific energy requirements of each homeowner while also significantly reducing overall energy costs.
To ensure that the home PV systems respond to the needs of the clients, the company undertakes a preliminary energy audit to assess the energy usage profile of each homeowner.
Depending on the goals of each client, the company can provide custom photovoltaic systems or battery back-up systems. The grid-tied PV system allows the conversion of solar-generated DC into AC current, thus enabling homeowners to minimize the usage of municipal supply energy.
The company has extensive experience installing a wide range of photovoltaic systems, ranging in size from two to hundreds of panels. All installation is undertaken by licensed and certified solar energy specialists using cutting-edge equipment and adhering to all industry best practices, to ensure high standards of quality and professionalism.
A satisfied client said: "I can highly recommend getting a photovoltaic system from JM Solar. We have implemented a stable supply of electricity to an important part of our office equipment along with generating the electricity from the sun, so even when Eskom or City Power has a disruption in electricity, we have no break in the continuity of our systems."
Interested parties can find more information by visiting the above-mentioned website.
Release ID: 364799