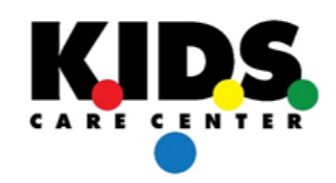 - November 2, 2020 /PressCable/ —
Kids Care Center have announced that they provide newly updated educational services for children aged six weeks to 12 years old. The learning center serves children from Midlothian, Texas and the surrounding areas.
For more information, please visit the website here: https://midlothiankids.com
Midlothian, TX-based Kids Care Center is an exciting and dynamic facility for children. They believe that children are curious individuals and they strive to teach them kindness, independence, diversity and self-regulation through the acts of building, exploring, creating and play.
The center provide children with these opportunities in a safe and caring environment, with a focus on learning social skills through their fun daily activities. They also respect each child as an individual and celebrate their unique personalities.
They offer a varied and interesting range of programs and curriculums, with a special focus on small preschool age children. For school age children they provide the STEAM Program, providing children ages five to 12 with after-school activities based around science, technology, engineering and mathematics.
The Frog Street Infant program helps to build strong learning foundations in infants age 0 to 12 months. This is built upon with with the Frog Street Toddler program, comprising of 52 weeks of activities designed around the latest research.
The Frog Street Threes and Frog Street Pre-K are research-based programs that focus on key development areas and early learning disciplines, helping children to become ready for kindergarten and school.
Texas-based Kids Care Center aim to provide the highest quality programs for their students, which research has shown to be beneficial throughout the children's lives. Research by the Learning Policy Institute shows that students who receive a high-quality pre-school education will gain lasting benefits that will stay with them throughout school and their lives.
The same research also shows that high quality preschool, even though it can be expensive, will later reap fiscal benefits. Studies following children through preschool into adulthood have discovered that for every dollar spent on early education, $17 in social benefits can be seen in return.
Those wishing to find out more about Kids Care Center in Midlothian, TX can visit the website on the link provided above. They can also be contacted at 972-775-5437.
Release ID: 88983827