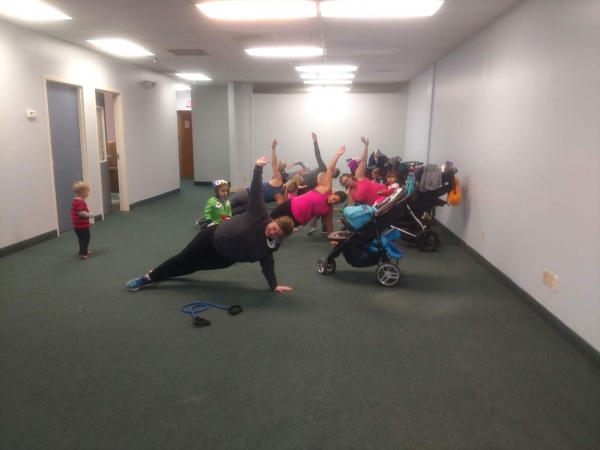 - January 13, 2018 /NewsNetwork/ —
DK Sports & Party Center, based in Middleburg Heights, Ohio, has announced it can help anyone running their own fitness, personal training or martial arts business. It offers the chance to save money on costly rentals of building by bringing together great local instructors under one roof.
More information can be found at: http://dksportsandpartycenter.com
This means that entrepreneurs and business owners in the fitness niche can hire the space and conduct their classes, giving them the opportunity to run their program at a private facility at a reasonable rate.
There are no expensive monthly rental fees, and business owners can rent as much or as little as they like. The room is private, and includes the use of bathroom facilities along with all heating and lighting.
Through this multi-purpose rental method, fitness companies, start ups, and personal training business owners in Middleburg Heights and the surrounding areas can take their business to the next level.
DK Sport & Party Center is known for its high quality, entertaining celebration center. It can host parties, sporting events, and sports training area at its Middleburg Heights location, and is ideal for birthdays, graduations, family reunions or sporting events. In addition to the indoor sports training area available on site, it offers multiple huge inflatables for bounce house fun and jumping. Other features include the Velcro wall, inflatable slides, interactive games and activities, and more.
Located in Middleburg Heights, Ohio, it has a convenient location just off the I-71, with 2,700 square foot indoor field turf facilities. It also comes with an attached dining area and kitchenette, along with modern amenities like flat-screen TVs, surround sound systems, and Wi-Fi.
Founded by Joe Herman, a Middleburg Heights local who has always loved soccer, it was created to help spread the enjoyment of sport and fitness in the local area. It can meet the needs of any clients needing private event location in the local area.
The new fitness business solution is part of the company's commitment to providing the best fitness and sports location on the West Side of Cleveland Ohio.
Full details are available on the URL above. Interested parties can get in touch on 440-297-2234.
Release ID: 287043