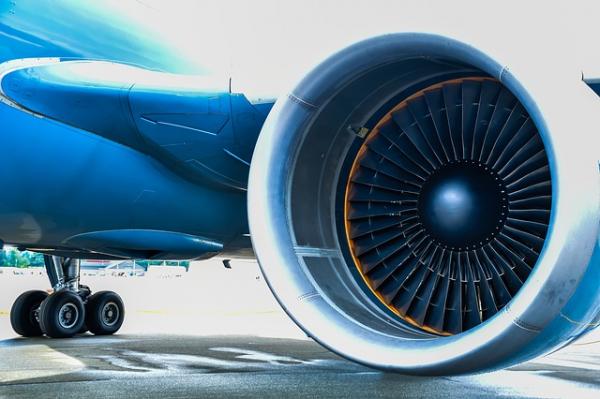 - April 26, 2021 /PressCable/ —
MicroWeld Engineering, Inc. is celebrating 30+ years of offering our MicroMIG joining process as a service to jet engine manufacturers for their most demanding welding applications.
Now more than ever, aerospace engine manufacturers are faced with the daunting task of cutting costs, cutting emissions, increasing fuel economy, and meeting deadlines. But engine manufacturers can recover lost margin by utilizing MicroWeld Engineering's proven MicroMIG weld repair service.
"The MicroMIG process has allowed MicroWeld Engineering to correct new casting defects, machining errors, or other damage proving to be the total quality solution" explains Daniel Mitchell, President. "Celebrating over 30 years of casting defect repair and scrap reduction in an industry where efficiency is challenged on a daily basis and environmental awareness drives decision making; reduction in consumption is the pinnacle standard to be judged by."
MicroWeld Engineering began repairing "un-weldable" nickel and cobalt based super alloys in 1990 without any of the adverse side effects of other joining methods using its proprietary MicroMIG process.
Nickel based super alloys are used in the hottest section of most jet turbine engines to date but, there is a problem worth mentioning, these alloys designed to deliver under incredible demands are categorized as "un-weldable". Nickel based super alloys possess excellent resistance to thermal creep deformation and stability at temperatures much higher than other aerospace materials but are highly susceptible to micro-cracking, severe distortion, and metallurgical changes in the Heat Affected Zone (HAZ) with conventional and advanced joining methods. This is less than ideal when needing to repair an expensive new ring vane nozzle or turbine blade that has a casting defect requiring a welding service, but no viable option is available.
Commercial and military aviation has been flying with MicroMIG repaired components for decades now which increases customers' margins. MicroMIG, a pulsed-arc micro-welding process, deposits a consumable filler material on a metallic substrate producing a fused metallurgical bond without distortion, observable HAZ, or micro-fissures. All the difficulties of almost any other weld repair process are negated with this process. MicroMIG requires no additional draw on resources or steps in the process for success; the defect is simply weld repaired and returned to the customer ready for finishing.
For more information, visit or call 614-847-9410.
MicroWeld Engineering, Inc.
7451 Oakmeadows Drive
Worthington, Ohio 43085
sales@microweldengineering.com
614-847-9410
Release ID: 89006869