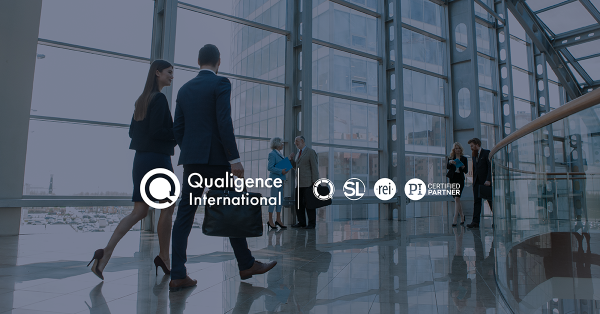 - October 30, 2020 /PressCable/ —
Qualigence International, an innovative recruiting and leadership development company located in Livonia, MI, is reshaping the way businesses find executives and senior talent with their hourly business model.
Whereas most executive search firms charge upfront fees or retainers, Qualigence bills their clients hourly – similair to that of at attiorney or accountant – with an overall cap of 19% of the candidates' base salary. In other words, clients never pay more than 19% of the base salary for an executive search.
Interested parties can learn more by navigating to: https://qualigence.com/solutions/executive-search-services/
Qualigence's executive search practice is an extension of the organization's overarching philosophy that clients should pay recruiting partners for their time and expertise. This allows them to give each search due time and consideration without requiring clients to pay a large upfront fee before they've received anything of value. Furthermore, it eliminates commissions, which otherwise can negatively influence a search and can be quite expensive.
Scott Wilson, director of executive search at Qualigence, elaborates:
"Time and again I've found that our hourly model allows me to build a stronger rapport with candidates and clients alike. Candidates trust that I don't have an ulterior motive in recommending a certain position, because we're getting paid whether they take it or not."
"Meanwhile, clients appreciate they're not out $20,000 or more on day one. They can rest assured we're never rushing the process to collect a fee. Lastly, our 19% cost-per-hire cap means that our clients can save a lot of money compared to the industry standard of 30-33%."
Qualigence sees their team as something of a strategic partner for any firm looking to identify, engage, and attract new leadership talent. Their fees include not only searching for the right candidate, but also helping executive teams clarify the stratgeic objectives of the organization and how that translates to the specific leadership role.
Release ID: 88982869