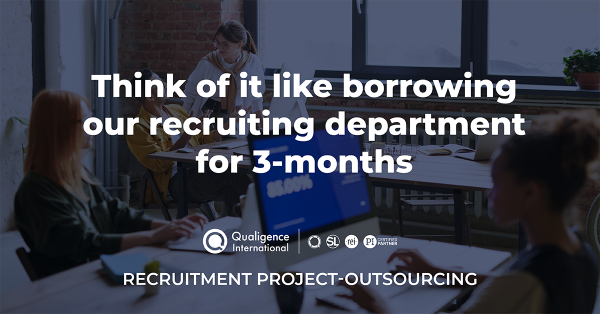 - August 7, 2020 /PressCable/ —
Livonia, Michigan recruiting firm Qualigence International is offering an innovative new recruitment process outsourcing (RPO) model that is sure to shake up the industry.
Qualigence International, a talent acquisition and optimization company located in Livonia, Michigan, announced the launch of a new RPO service to help businesses meet their talent needs at competitive rates. Over the last 21 years, the company has offered a value-driven alternative to the traditional recruiting agency.
More information can be found at: https://qualigence.com/company/project-outsourcing/
With many companies downsizing or eliminating their internal talent acquisition teams, Qualigence knew people would be interested in an RPO service that offered flexibility, quality hires, and reasonable pricing.
All too often, companies get trapped in RPO agreements where they are paying a commission for every hire – even referrals or internal promotions that the third-party had nothing to do with. Furthermore, many RPO agreements are simply too long and rigid, locking businesses into 24-36 month contracts.
Qualigence's RPO model offers extraordinary flexibility with engagements as short as 30 days up to 24 months per the client's needs. Furthermore, the pricing of Qualigence's RPO services focuses on driving value. There's no commissions, fees, or minimums, instead you pay for their time and the results they deliver for your team.
Overall, Qualigence averages an annual cost-per-hire of 13.7% for their clients, which is dramatically lower than the expense associated with typical recruiting agencies.
In today's turbulent market with hiring needs fluctuating, it's critical that businesses can recruit the right people when they need them without overspending on talent acquisition.
Qualigence's highly flexible and affordable RPO solutions make it easy for businesses to support their internal recruiting team or outsource the function entirely without losing control or going over budget.
At the end of the day Qualigence's RPO service is like the rest of their offerings – it's about delivering whatever the client needs to run a more successful business.
Whether that's sourcing better candidates, managing the recruiting process, or just giving your team some support, their mission is to help you recruit the right people and unlock their best performance.
Release ID: 88971765