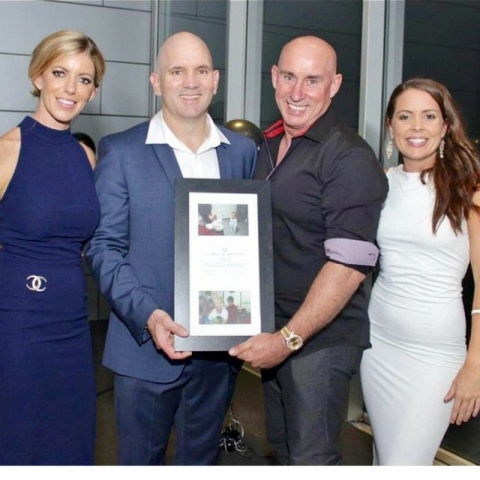 - August 15, 2017 /PressCable/ —
Michael Irwin has today been recognised for over 10 years of service to the local community. This recognition is, in part, a result of Irwin's work within the real estate arena, specifically his work supporting the Salvation Army, Bravehearts, the Preston Campbell Foundation and Live to Give.
Irwin, the business owner of Pivotal Homes (a property investment builder in Surfers Paradise) has been involved with the investment property world for over 20 years, getting his start when he started working in the investment Division of Nationwide Realty Pty Ltd in 1993. In response to a question on the driving force behind his success, Irwin has explained how it really boiled down to his desire to truly help other Australians in a real and practical way, and staying focused on the goals he set.
Reflecting on the recognition Irwin is quoted as saying: "I'm in a fortunate position to truly love what I do. So I consider it an honour to be able to give back to the community I love and support them financially."
Beyond the charitable donations, Irwin is also delighted to see his investment property customers receive both generous tax breaks and long term wealth by dealing with him and his experienced team.
Irwin also stated his intentions for the future. The primary goal for the next 12 months, Irwin states, will be the development of modern and energy-efficient open plan homes. Looking farther ahead, the aim is to continue helping the less fortunate within his community and serving a greater number of investment property clients.
When asked more personally about the impact he wanted to have on his community, Irwin said: "I was inspired by some of the great Australian property pioneers like James Tyson, Sir Sidney Kidman and Arthur Earle. They all created wealth for themselves – and more importantly, those around them – using property as their vehicle. I'm working to help those around me in the same way."
Irwin closed the interview by sharing his recommendation for anybody who wanted to follow in his footsteps in some fashion, perhaps taking the achievements even further. According to Michael Irwin, the key is being focused on serving others and helping them get what they want – not focusing on one's own success.
Further information can be found at http://pivotalhomes.com.au
Release ID: 229191