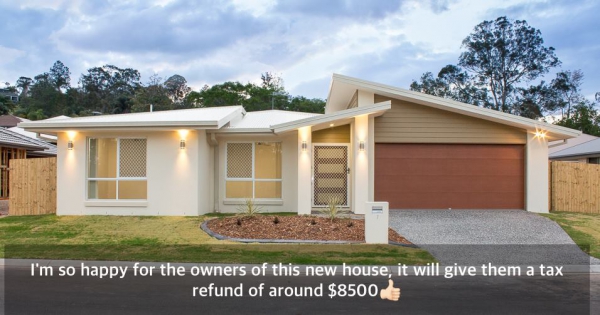 - May 3, 2017 /PressCable/ —
Michael Irwin from Pivotal Homes has revealed how it is still possible to get tax refunds through Queensland investment properties. In many cases, Michael Irwin is able to help his clients achieve tax refunds of between $8,00 and $8,500 along with the long-term benefit of building long-term wealth through a growing property investment portfolio.
Pivotal Homes owner Michael Irwin says there are many people looking for insights and answers about how to get tax refunds through investment properties. Michael believes many would-be investors have been deterred from investing in Queensland property in recent years, due in part to negative articles in the Australian media or from previous bad experiences.
"Sure, there are sharks out there in the Queensland investment property market," the Pivotal Homes CEO said. "But I think it's important for people to recognise that the property investment industry is no different to most other industries – it's just a case of doing your due diligence until you find the right company to work with."
Michael Irwin advises that when building a new investment property, investors can claim the construction expense at 2.5% per annum, over a 40 year period. He added that the claim can be made upon the completion of the investment property.
"Pivotal Homes have been doing this for a decade now, so we've become pretty good at helping clients know what they can and what they can't claim. Newer investment property companies don't always have the experience to correctly advise their clients," Michael added.
While for many investors this tax refund amount can total over $8,000, Michael was quick to point out that potential investors seek advice from their accountant or financial adviser before committing to an investment property, with any building company. He cautioned that without proper taxation advice, property investors can find themselves in trouble with the ATO for claiming some expenses which are not legally claimable.
During the 10 years they've been in business, Michael Irwin and the team at Pivotal Homes have helped an undisclosed number of clients receive healthy tax refunds. Based on the number of testimonials found on their website it certainly looks like they're doing something right.
About Pivotal Homes
Pivotal Homes was founded in 2006 by Michael Irwin and serves the Queensland investment properties industry. It is known for building high-quality investment properties with full transparency to their clients.
Readers are invited to visit the Pivotal Homes website at http://www.pivotalhomes.com.au.
Release ID: 193022