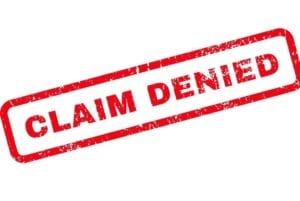 - December 24, 2020 /PressCable/ —
Louis Law Group launches their legal advice and representation services to assist individuals who have been injured following an Uber or Lyft car accident. With multiple offices in Florida, the team of expert litigation attorneys is well-equipped to handle cases in Miami and other cities in the state.
More information can be found at https://louislawgroup.com/miami-injury/lyft-or-uber-accident-lawyer/.
The newly launched services become necessary during instances where claims turn to complex legal battles for the complainants.
As a no-fault auto insurance state, Florida makes it easy for car accident victims to secure compensation for minor injuries. The firm, however, advises their clients that the process can be more difficult when a distracted, drunk, or negligent driver is responsible for the accident.
During cases where a careless driver is at-fault, the attorneys can be relied upon to handle the legal matters on their clients' behalf. This involves filing the claims and possible lawsuits, as well as dealing with the clients' insurance providers. The firm also takes over all case-related communication.
A significant part of the work involves gathering information and evidence that can be used to reinforce their clients' claims. The legal professionals will work on documenting all expenses and losses, interviewing witnesses, and collecting proof of negligence to establish liability.
As Florida's law enables car accident victims to pursue economic and non-economic damages, Louis Law Group's attorneys endeavor to obtain recovery for both the physical and the emotional or mental trauma that their clients suffered.
Depending on the case, the compensatory damages may cover emergency treatment, ambulance transportation, hospital and outpatient treatments, adaptive equipment, vehicle repair costs, rental car costs, as well as pain and suffering.
The firm states, "No matter how minor or severe the accident is, your crash lawyer will help you recover your losses. In the case of a minor accident, they will handle your PIP (Personal Injury Protection) claim, and then help take the stress off you while ensuring your insurance company pays out in full."
They continue, "Your lawyer will also be able to help you determine if you meet the state's serious injury threshold. If you do, your lawyer can then go after a third-party liability auto-insurance on your behalf."
Interested parties may learn more by visiting the above website.
Release ID: 88991288