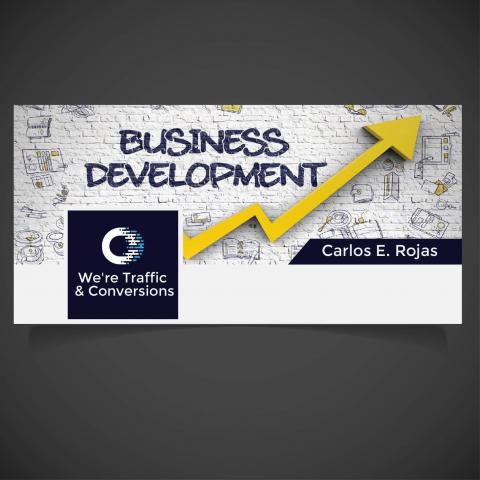 - January 17, 2019 /PressCable/ —
Miami FL Entrepreneur Video Guided Coaching Business Success Program Launched
Carlos E. Rojas, the owner of an internet digital marketing business based in North Miami Beach, Florida, launched a new video guided coaching program for affiliate marketing business entrepreneurs who want to learn better selling strategies. The Success Challenge is specifically designed to help entrepreneurs become more successful by teaching them how to start an affiliate marketing business from start to finish.
More information can be found at https://www.carloserojas.com/success-path.
Rated as the number one entrepreneur-success training program in the industry with over 12,742 independent reviews, The Success Challenge is a trusted and clear path to success. Participants receive a detailed training daily, with specific and precise action steps for them to complete that day.
In this program, they are getting coached by a proven entrepreneur who started from nothing and became successful by selling other people's products as an affiliate first. Affiliates are the extended sales force of one's business which, in turn, promote one or multiple affiliate products and try to attract and convince potential customers of the value of the merchant's product so that they end up buying it.
This is a performance-based marketing, so it is very important to have an expert showing one exactly what to do each day in order to build a rock-solid, successful online business as an independent affiliate.
The program is divided into three levels. The first level focuses on activating each participant's "inner success mechanism" and on how to find products to sell that are in high demand in the marketplace. This stage also provides information on strategic positioning in the marketplace to generate more sales, traffic generation and promoting products to highly targeted visitors, how to strategically build and grow a big list fast using the MCPA strategy, and many more.
In the second stage, participants learn how to develop and stack a few more skill sets to multiply their results. They will learn how to take control of their positioning in the marketplace and naturally build and scale their influence, how to become more influential and persuasive in what they do, how to create massive promotions and campaigns and leverage through systems to grow their business.
Finally, in the third stage, clients learn how to set up their own massive recurring revenue infrastructure, as well as how to influence and channel massive amounts of people, create disciples, success stories, help others reach their goals, and start building their own legacy.
Interested parties can find more by visiting the above-mentioned website or calling +1-305-290-1380.
Summary: Carlos E. Rojas, the owner of a Miami based internet digital marketing business, announced the launch of a new video guided coaching program for entrepreneurs interested in learning how to start an affiliate marketing business from scratch.
Release ID: 472595