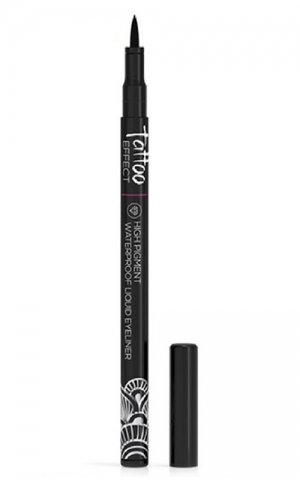 - October 18, 2017 /NewsNetwork/ —
Toronto, Ontario-based Mia Adora, a retailer of quality beauty products, has re-released their best-selling Tattoo Effect Liquid Gel Eyeliner. This product is popular due to its straightforward application, sensitive eye formulation and for being cruelty-free. Buyers of this liquid gel eyeliner also say that it doesn't smudge and it can be used to create both a dramatic of a softer look.
More information is available here.
Recently re-released, the Tattoo Effect Liquid Gel Eyeliner is waterproof so it withstands most chick flicks. Plus, the product is easily applied, regardless of the level of makeup application experience. In fact, many users say that they wouldn't use another eye liner after using this product.
Smudge-proof and gentle on eyes – even the most sensitive – the Tattoo Effect Liquid Gel Eyeliner creates stunning cat's eyes in no time at all. It's also ideal for day or night wear and contact lens use.
The Mia Adora store offers customers an easy 30 day return policy. Plus, they don't charge for delivery in the U.S, with a very affordable fee charged for overseas customer delivery.
When asked about the Tattoo Effect Liquid Gel Eyeliner Pen one Mia Adora customer said, "I will never use a different eye liner again, just this morning when I put it on I thought, oh my gosh, I have never had an eye liner go on so smooth and perfect. This product truly is the best liquid gel eyeliner I have ever used, it does not smear or smudge. Even sweating and squinting at my computer all day, it stays perfect. It goes on smooth, at 52 years old, I have to wear contacts all the time so putting on eyeliner has always been tough, but this eyeliner is smooth, it's the best."
To find out more about the Mia Adora and their Hair Skin Nail Gummy Store Report, call 1 884 306 5700 or visit https://facebook.com/MiaAdoraBeauty.
Release ID: 249172